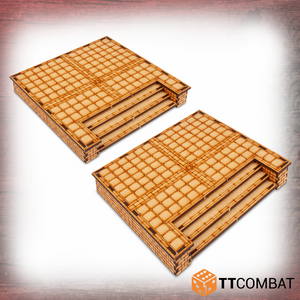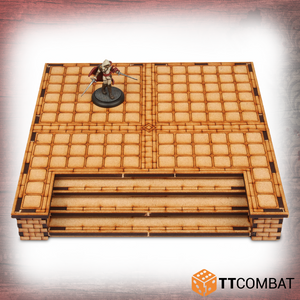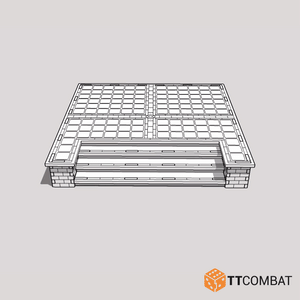 "It's over there, Nicolo! Up on the raised platform. Look at all those colours! The carnevale is in full swing tonight! Francesca will be so jealous of us. How's my mask?"
This kit contains 2 Large Street Stairs sections, an excellent area to spread your merchant wares or organise a carnevale party. You can place this piece on top of lower Streets sections, or simply have the stairs lead down into a canal.
The Large Street Stairs are made from 3mm MDF. They are great pieces of scenery to use for Carnevale and will work perfectly with other 28-32mm games.
Models supplied unpainted and requires assembly. We advise using PVA glue for the best results. Any miniatures are for scale only and not included.
WIDTH
DEPTH
HEIGHT
Dimensions

20.2cm

20.2cm

3cm

Instructions
Download