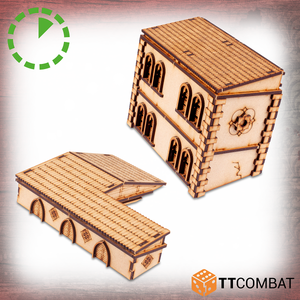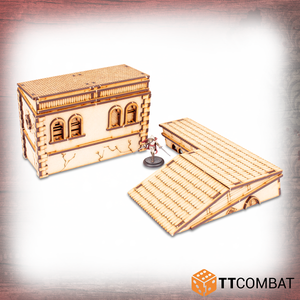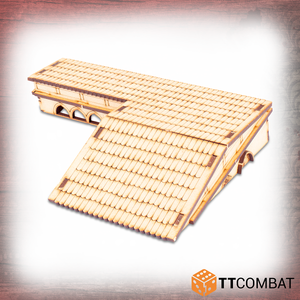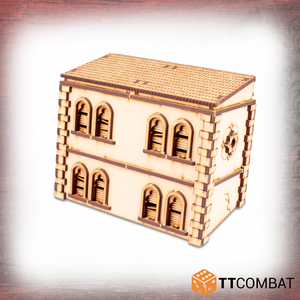 Nicolo this is not my idea of a fixer upper! I hope you paid for that flood insurance!
Venice has been sinking for many years, but no where more than San Canciano. The sunken district toppled into the water, and seemingly no one wants to pick it back up again. Not a problem, because it makes a great setting for your games!
Containing two large sunken buildings, this set helps to fill up your open canals with some collapsing casas or palazzos. The rooftops make a great space to fight over.
This kit is made from 3mm MDF and has been designed for Carnevale, using multiple storeys to climb and jump, and roofs at easy angles so that miniatures will not fall off when darting across the Venetian skyline. It is a great piece of scenery to use with other 28-32mm games.
Model supplied unpainted and requires assembly. We advise using PVA glue for the best results. Any miniatures are for scale only and not included.
WIDTH
DEPTH
HEIGHT
Dimensions (largest)

200mm

154mm

118mm

Instructions
Download