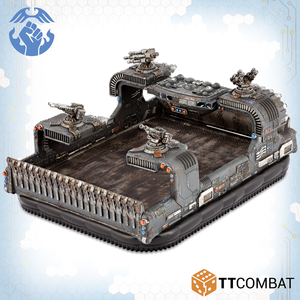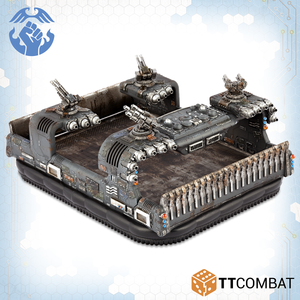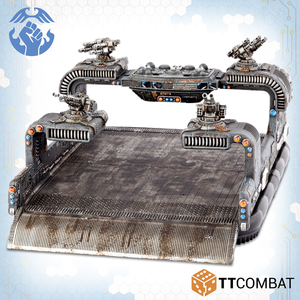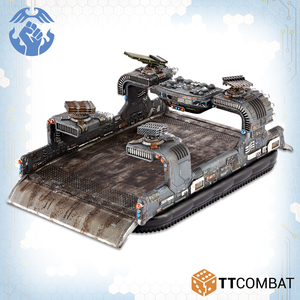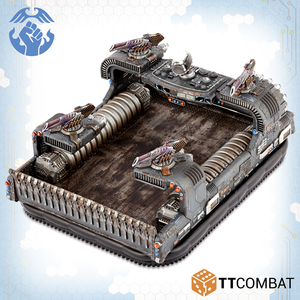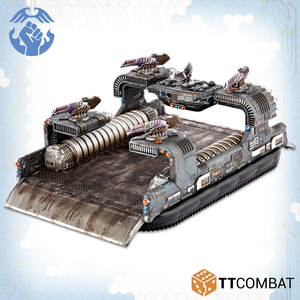 Leviathan Heavy Hovercarrier
"The Leviathan's stand-out quality is its scale - it dwarfs the heavy dropships employed by all other forces in present theatres of combat."
The Leviathan Heavy Hovercraft is the epitome of heavy transports. Able to carry up to 24 Technicals, it's enough to drop off half your army! If the Multiple Rocket Battery or 4 AA Cannons aren't enough firepower for you, the kit can be built as a Thunderstorm Heavy Hovercraft, trading some transport capacity for overpowered Looter Plasma Cannons.
Contains 1 multi-part resin miniature with parts to assemble as either a Leviathan Heavy Hovercraft or a Thunderstorm Heavy Hovercraft.

Resin miniatures supplied unpainted and unassembled. This kit will require cleaning and assembly, and could need some small holes filled. Any miniatures or scenery are shown for scale only and not included. Images may differ slightly from final product.