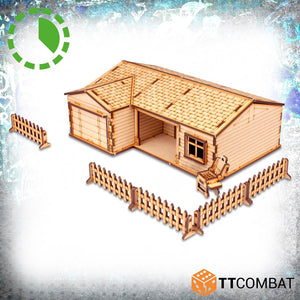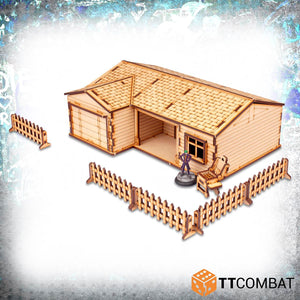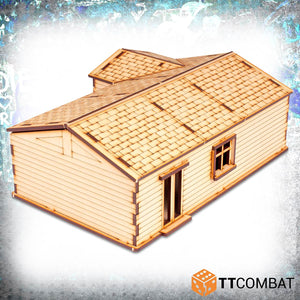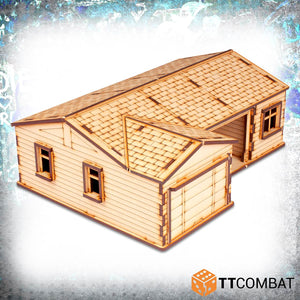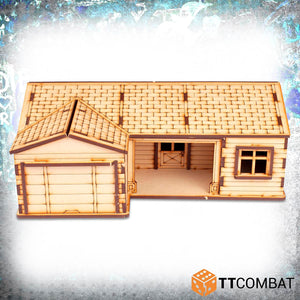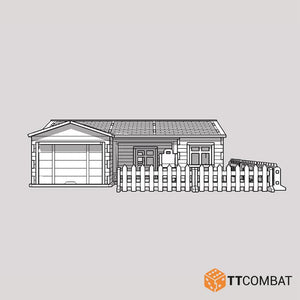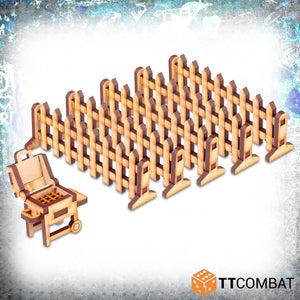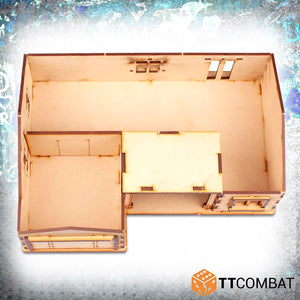 Picket fences and BBQ grills, what a fine time to be living in suburbia! Oh wait, neighbours. I mean some of them are nice but then you get 3 consecutive lockdowns and suddenly suburbia is only more appealing on the tabletop.

Neighbours getting you down? No worries. The Lone Pine residence is made just for you. Yes, now you can have that suburban home with our all the drawbacks. However you could also include some neighbours or zombies and have a full-on war in the front yard.
The Lone Pine residence is made from 3mm MDF, with a removeable roof for easy access to the interior. Wonderful suburban scenery to use in your 28-35mm table top games.
Model supplied unpainted and requires assembly. We advise using PVA glue for the best results. Any miniatures are for scale only and not included.
Dimensions:

WIDTH
DEPTH
HEIGHT




254 mm

190 mm

92 mm

Instructions
Download