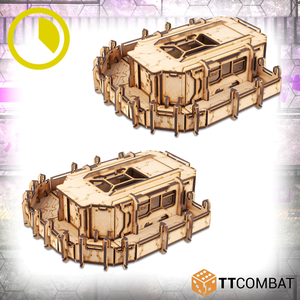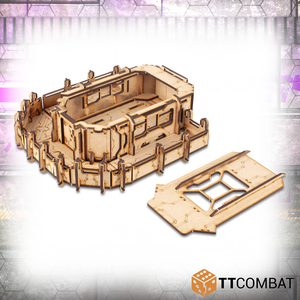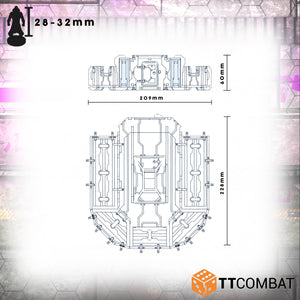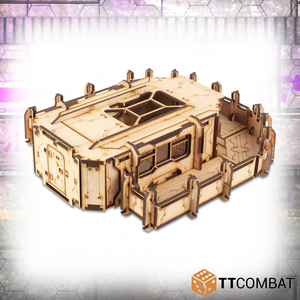 "Spacious and protected, what more could you want."
Whether it's housing a family of 4 in discomfort or storing the results of hideous experiments, the Hab module is the envy of P.U.P dwellers everywhere. Armoured walkways provide pleasant outdoor balconies useable even during the height of Riot Season.
The M.U.L.E Core kit is made from 3mm MDF. It is a great scenery kit to use in Sci-Fi skirmish games, will work perfectly with 28-32mm games and miniatures, and look great on any Sci-Fi inspired game board.
Model supplied unpainted and requires assembly. We advise using PVA glue for the best results. Some kits may need filing for a perfect fit - always dry fit your models first for best results. Any miniatures are for scale only and are not included.