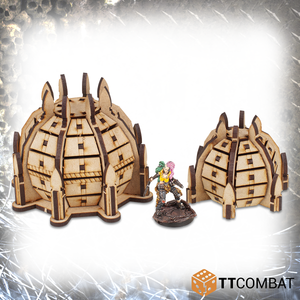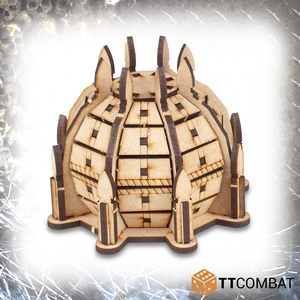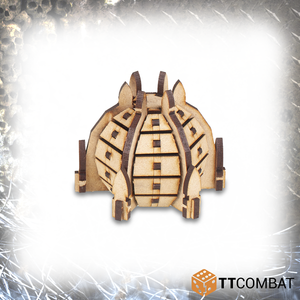 "We've started to receive some disturbing signals of late... Distress calls that turn into screams. Each new signal is getting closer than the last, I... I think it is coming for us next."
The Mecharium Radar Domes come in two difference sizes to provide unique terrain perfect for any Sci-fi board. 2 x Large domes and 4 x small domes.

The Mecharium Radar Domes are made from 3mm MDF. It is a great scenery kit to use in Sci-Fi skirmish games and will work perfectly with 28-32mm games and miniatures.

Model supplied unpainted and requires assembly. We advise using PVA glue for the best results. Any miniatures are for scale only and not included.