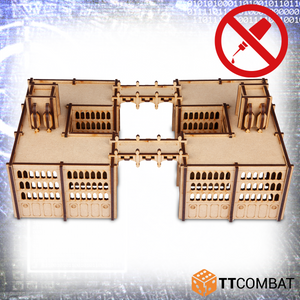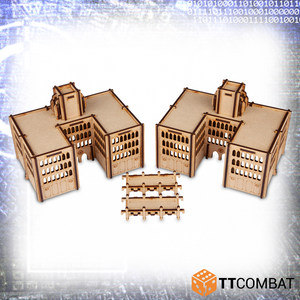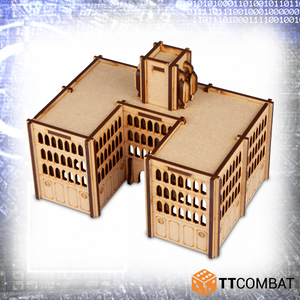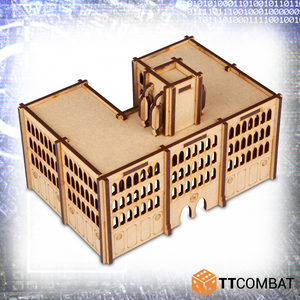 Civitalis pattern buildings can be found all over the galaxy where there's been a human presence. One of the most standardised designs available to mankind the origins of the pattern are lost to time, some say that humanity has always had the knowledge to build these buildings while others state, quite clearly that there's no evidence of these buildings existing before the 2nd millennium.

Every city needs to have good medical services, especially in war torn futures, where walking to work can result in sudden evisceration by any number of alien species. The medicae civitalis is where miracles happen, stitching people back together, patching up wounds and kissing boo-boos, you're sure to get better in no time. If you're unfortunate enough to be beyond medical assistance, you can be safe in the knowledge that your body will be rendered down into its base components for easy rooftop storage and later reuse or redistribution via rooftop walkways. Easy to assemble, even without glue, you'll be able to get a table built in no time!
Made from 3mm MDF this kit is perfect for games of Adeptus Titanicus, but will work perfectly with any similar scale games.

Model supplied unpainted and requires assembly. We advise using PVA glue for the best results.
WIDTH
DEPTH
HEIGHT
Dimensions
16cm
11cm
10cm
Scale
10mm
Instructions
Download