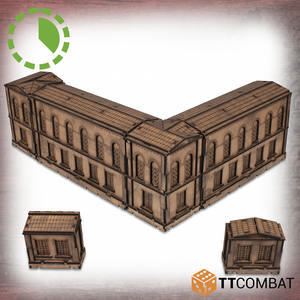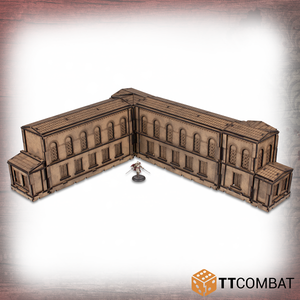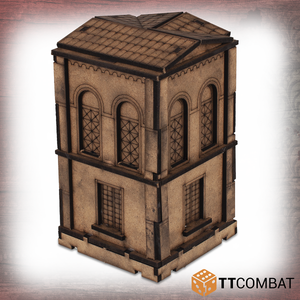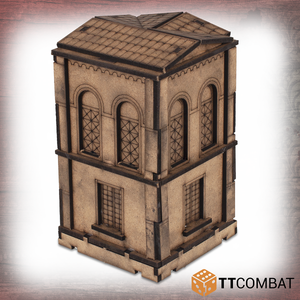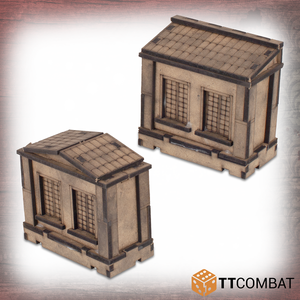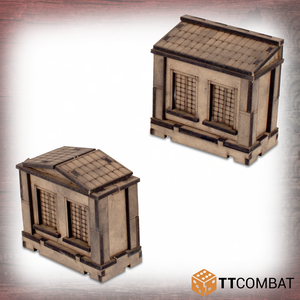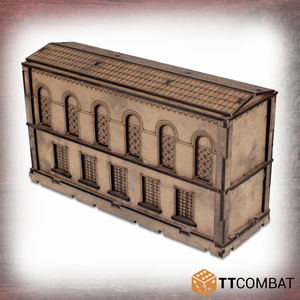 Modular Fondaco Dei Turchi Walls
"These walls have stood for generations and neither Rent nor beast will bring them down."
This kit makes a great addition to any Carnevale board. By having a slightly angled roof, models can safely perch on top of the building allowing for an excellent vantage point. With the walls being modular, it allows you to set up your board in different ways every time you play!
The Modular Fondaco Dei Turchi Walls is made from 3mm MDF and is made for Carnevale and will work perfectly with other 28-32mm games.
Kit supplied unpainted and requires assembly. We advise using PVA glue for the best results. Any miniatures are for scale only and not included.