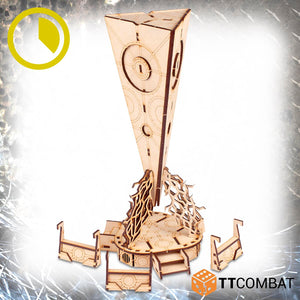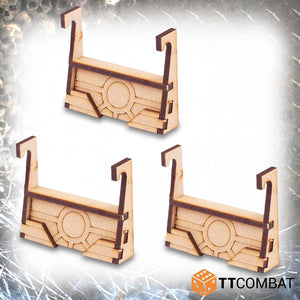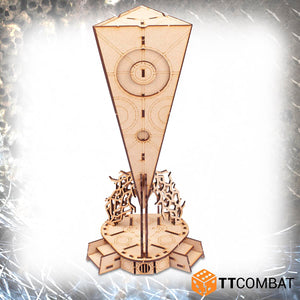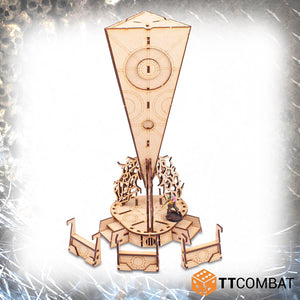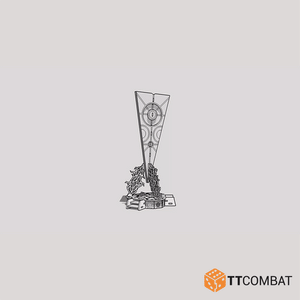 Is this a weapon or a resource, nobody knows only thing people can agree on is they hope it is neither.
The Monolithic Pylon is a great addition to a table top with its towering aesthetic, it's a real eye catcher, it can be used as a significant piece for line of sight blocking or an objective in a king of the hill styled game mode.
The Monolithic Pylon is made from 3mm MDF, is easy to put together and looks great on the tabletop. Great scenery to use with modern 28-35mm wargames or dioramas.
Model supplied unpainted and requires assembly. We advise using PVA glue for the best results. Any miniatures are for scale only and not included.
Dimensions:

WIDTH
DEPTH
HEIGHT


167mm
150mm
336mm
Instructions
Download