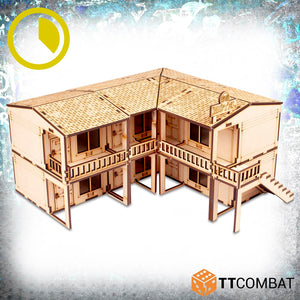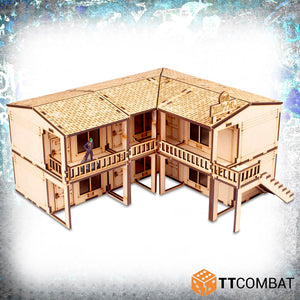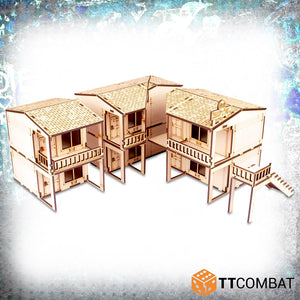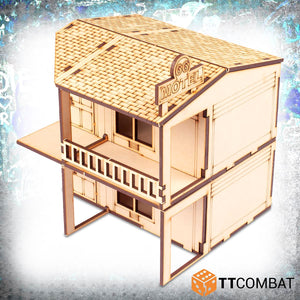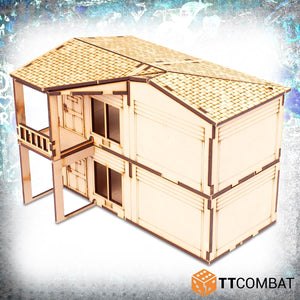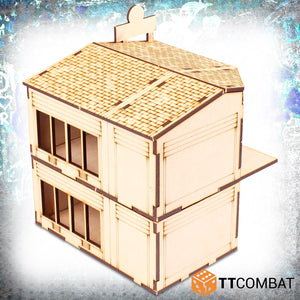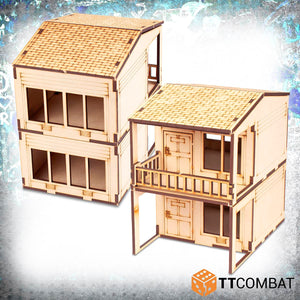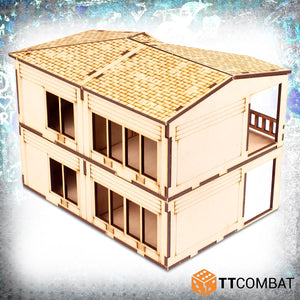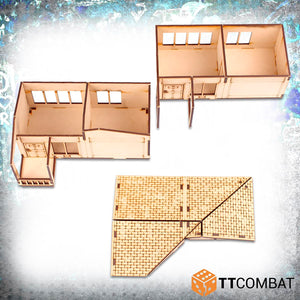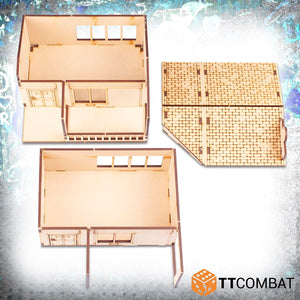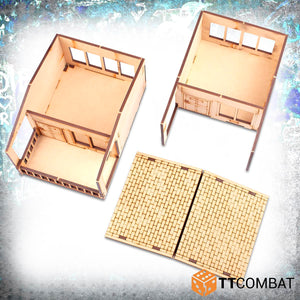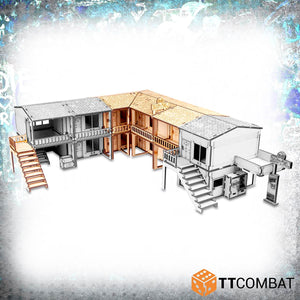 Oh how many sketchy hotels are out there? With this kit you can add to that number and join the ranks of bates or manor house. Or make it a thriving oasis for the weary traveller.
Motel 66 is a destination. A cornerstone of the table top gamming scene. Weather you need cover from a gunfight or just a place to hideout for a minute, Motel 66 is there for you. Boasting modularity, you can make this hotel as large or as small as you like. You could even make a mini Motel 66 city.

This corner room kit also includes a standard room section allowing you to start your motel small and build up from there. It's also designed to be used with the other Motel 66 kits for an entire complex. Make it your own.
Made from 3mm MDF, easy to put together and looks glorious on the tabletop to use with 28-35mm wargames.
Model supplied unpainted and requires assembly. We advise using PVA glue for the best results. Any miniatures are for scale only and not included.
WIDTH
DEPTH
HEIGHT
Corner Room

206mm

261mm

184mm

Standard Room

106mm

151mm

158mm

Instructions
Download