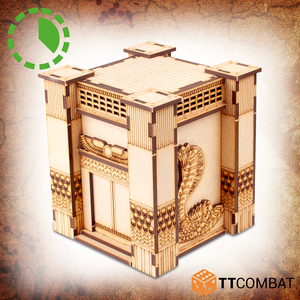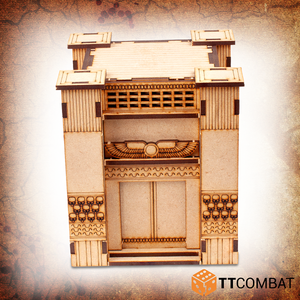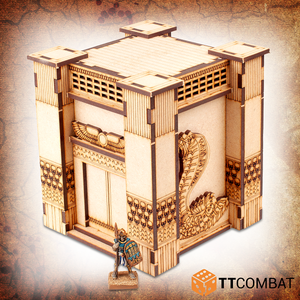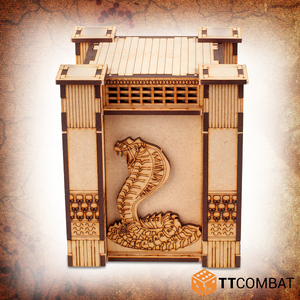 ''A cool breeze whips through the open doors of this shrine, for only the dead walk here.''
The Necro Shrine pays provide a place of worship to those who venerate the undead. with various deathly details it is a perfect kit for any undead desert boards Tall and squared based it can be used in a variety of ways. This kit is made from 3mm MDF. It is a great piece of scenery to use with 28-32mm games.
Model supplied unpainted and requires assembly. We advise using PVA glue for the best results. Any miniatures are for scale only and not included.


WIDTH
DEPTH
HEIGHT

Dimensions

115mm
115mm
135mm
Instructions
Download