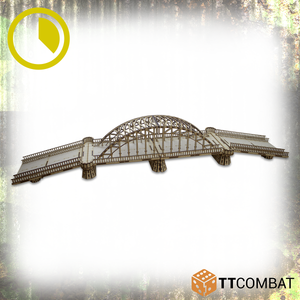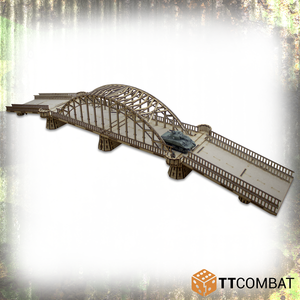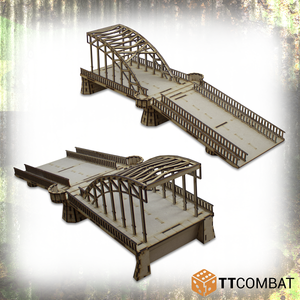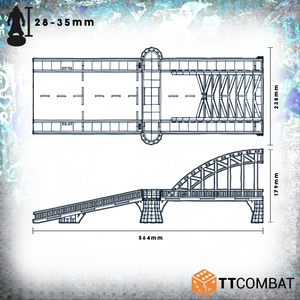 "A peaceful and quaint dutch bridge suddenly becomes home to fierce fighting"

The Nijmegen Bridge comes in two identical parts allowing it to be used together to create a single massive span or on their own as the end section of two bridges.


Consisting of a road and walkways either side, your miniatures and armoured vehicles have easy access across the bridge itself. There are sightlines out to allow your miniatures to fire on approach but also be fired upon.

This kit would be perfect to create a historical scenario around taking and holding a key bridge.

This kit is made from 3mm MDF and has been designed for 25mm historical games.


Model supplied unpainted and requires assembly. We advise using PVA glue for the best results. Any miniatures are for scale only and not included.