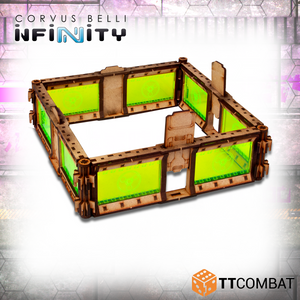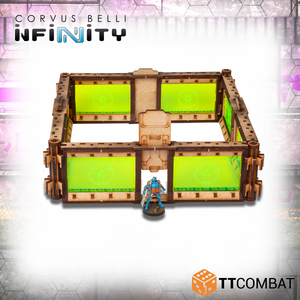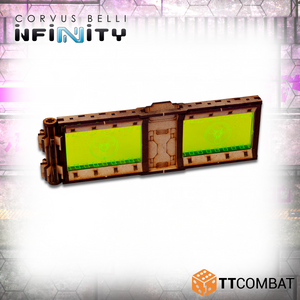 The objective compound is the only thing stopping the chemical weapons stored inside from falling into enemy hands, secure it to make safe the WMD!
In partnership with Corvus Belli, the Objective Compound is designed for Infinity.
With four acrylic walls measured to be the perfect size for games of Infinity, they can instead be assembled in varied shapes. Utilising an 8-point connecting column, this modular kit is incredibly versatile.
The Objective Compound is made from 3mm MDF, 1mm greyboard, and 3mm acrylic. It is a great piece of scenery to use on the tabletop for Infinity and will work perfectly with other 28-32mm games.
Kit supplied unpainted and requires assembly. We advise using PVA glue for the best results. Any miniatures are for scale only and not included.
WIDTH
DEPTH
HEIGHT
Dimensions (whole)
23.3cm
23.2cm
7cm
Dimensions (single wall)
23.3cm
1.6cm
7cm
Instructions
Download