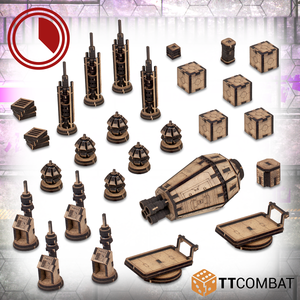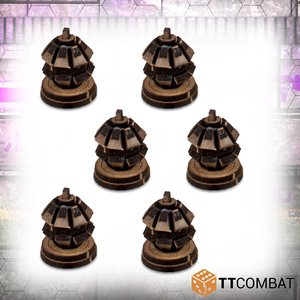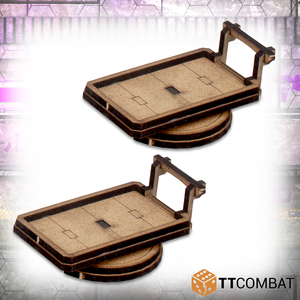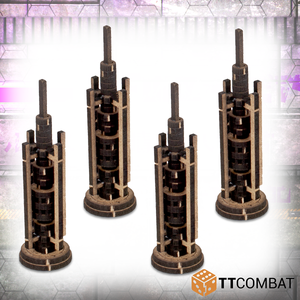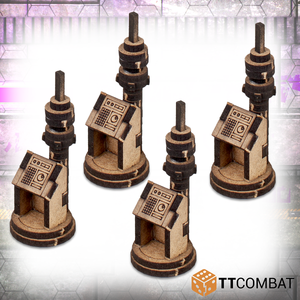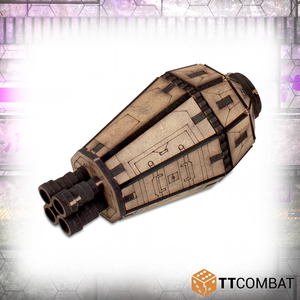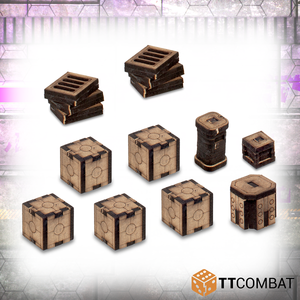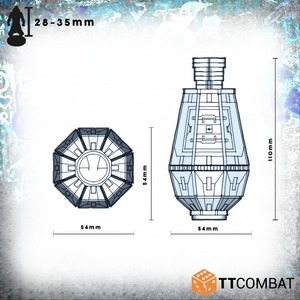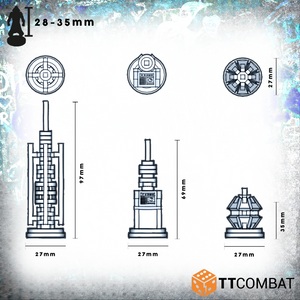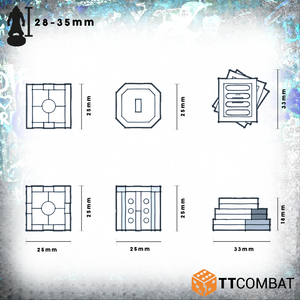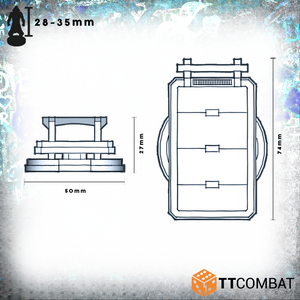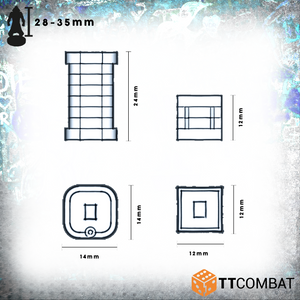 Most conflicts are fought and won over battlefield objectives. This battle is no different.
The Objectives set provides you with almost every item needed for an objective based game in your battles in a galaxy far, far away. The kit contains:
1 Crashed Pod

6 Landmines

2 Mine Carts

4 Water Gatherers

3 Consoles

5 Crates

6 Supply kits
This kit is made from 3mm MDF. It is a great piece of scenery to use on the tabletop it is suitable for 28-32mm scale miniature games.
Kit supplied unpainted and requires assembly. We advise using PVA glue for the best results. Any miniatures are for scale only and not included.