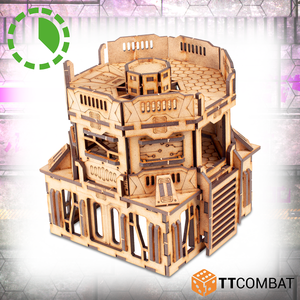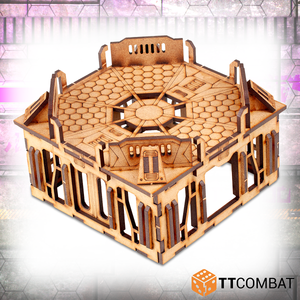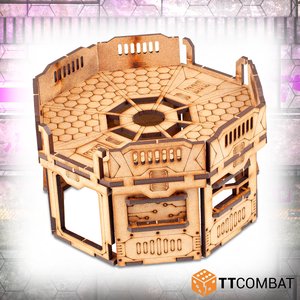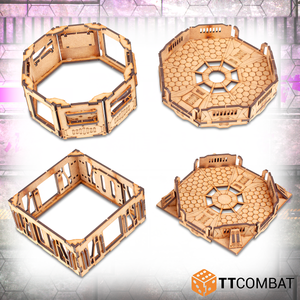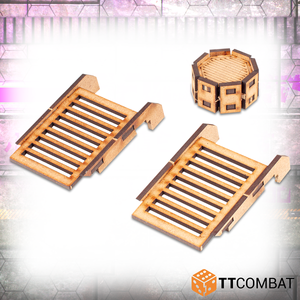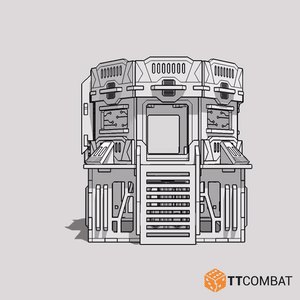 Heard from Gazza in sector 4, that this tower can be stacked to reach the stars

The Octo Pod Tower is a fantastic piece for a Sci Fi table top, it is fully modular with the rest of the Octo Pod kits allowing for the tower to be extended to infinite heights. The tower itself promotes vast amounts of line of sight blocking as well as a neat vantage point over the battlefield.

This kit is made from 3mm MDF. It is a great piece of scenery to use on the tabletop it is suitable for 28-32mm scale miniature games.
Kit supplied unpainted and requires assembly. We advise using PVA glue for the best results. Any miniatures are for scale only and not included.
WIDTH
DEPTH
HEIGHT
Dimensions
127mm
127mm
143mm
Instructions
Download
Rules
Download