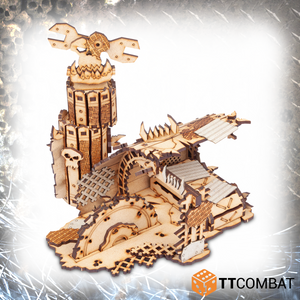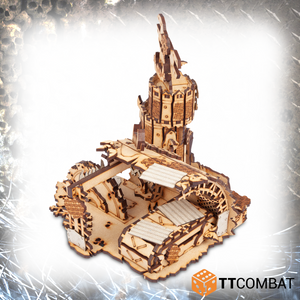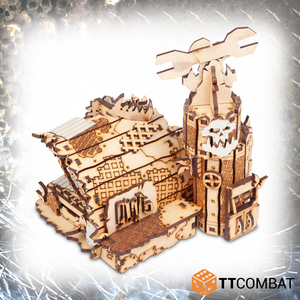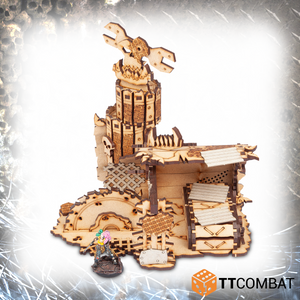 Stick it on the saw, that'll fix it!
This Mek shop is the smaller cousin to the Mek Garage, perfect for making quick repairs to your scabby old vehicles to rush them back onto the battlefield. When something's too busted to repair it comes with a handy gargantuan saw (safety guards not included) to chop it up into scrap! The "FYOOL" stores sit at approximately 18cm tall so it stands out on the gaming board.
It's perfect for 28-32mm scale gaming, whether fighting in a modern day setting or in a post-apocalyptic future. Made from 3mm MDF, it's easy to put together and look greats on the tabletop.
Model supplied unpainted and requires assembly. We advise using PVA glue for the best results.
WIDTH
DEPTH
HEIGHT
Dimensions
19cm
16cm
18cm
Instructions
Download