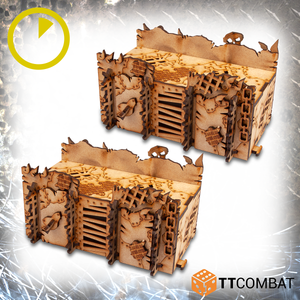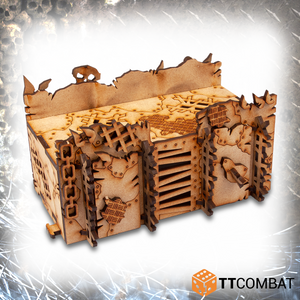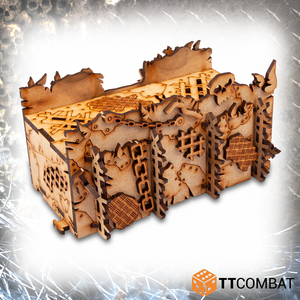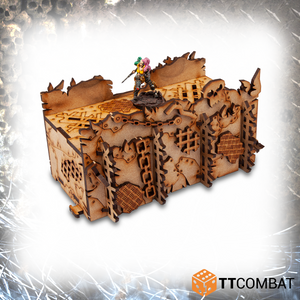 "Oi, Bildaz, get to werk on them lumps of metal, I want a big boss wall for us to stand on so we can shout at the enemy befur we kill 'em".
This set of two straight wall sections provide your orcs with a large defensive structure on the battlefield.
At approximately 8cm tall it's a substantial wall, perfect height for 28-32mm scale gaming. Made from 3mm MDF, it's easy to put together and look greats on the tabletop.
Model supplied unpainted and requires assembly. We advise using PVA glue for the best results.
WIDTH
DEPTH
HEIGHT
Dimensions
15cm
11cm
8cm
Instructions
Download