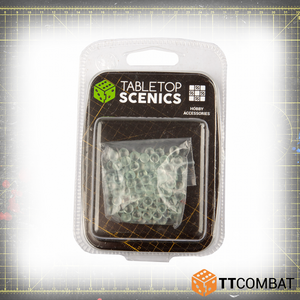 Save your workout for the gym!
Tired of spending ages shaking up your paints only to find they're still separated? Sick of squeezing runny paint out of your dropper bottles or having your paint thicken and clump up through weeks of hobby drought?
Don't go out and buy all new paints! Simply pop one of these glass paint agitators into your paint and give it a shake. These beads make mixing paint easy, which means even getting started on that new miniature is simple.
And once your paint has run out, just wash off the agitator and put it in another pot!
This pack contains 100 glass paint agitators.