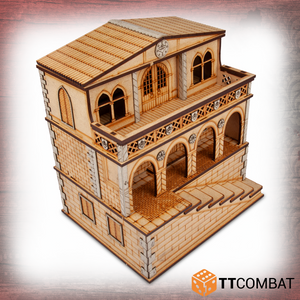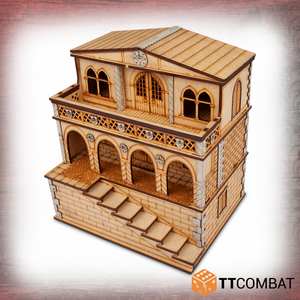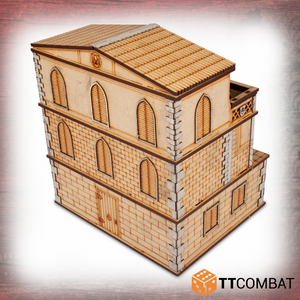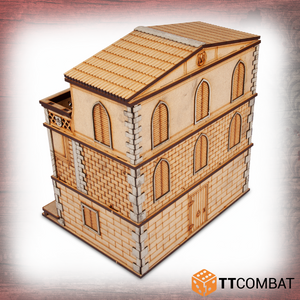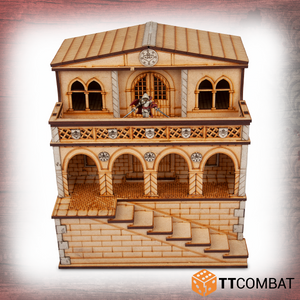 Welcome to the grand Palazzo Magdalena, the most opulent home in Venice! Wipe your feet, and don't mind the blood - we had a party last night.
Palazzo Magdalena is set over three floors with a full length balcony, a large hall with double doors and wooden shutters, over a huge basement for all your servants.
Palazzo Magdalena is made from 3mm MDF and 1mm greyboard. It is a great piece of scenery to use on the tabletop for Carnevale and will work perfectly with other 28-32mm games.
Model supplied unpainted and requires assembly. We advise using PVA glue for the best results.
WIDTH
DEPTH
HEIGHT
Dimensions
19cm
15.5cm
21cm
Scale
28-32mm
Instructions
Download