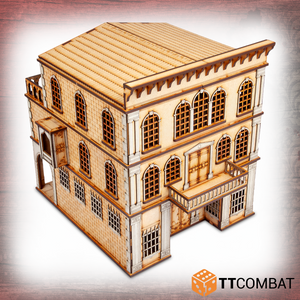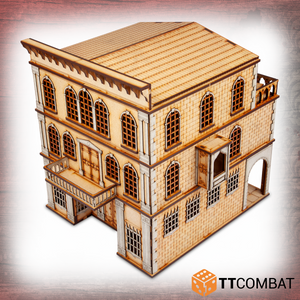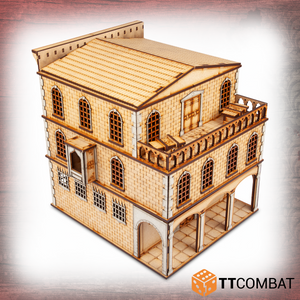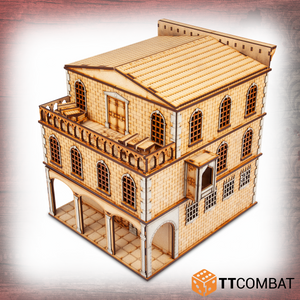 Living on the edge of the Grand Canal comes with its perks and drawbacks. For one, you get a massive palazzo like this! However, you also have to fish corpses out of your private dock, and constantly replace your roof garden from people jumping all over it.
This kit makes the massive Palazzo Valteria, one of the biggest Venetian buildings we've made. This kit has been designed for games of Carnevale, offering window boxes and balconies for climbing to, low angled roofs for models to stand on, and even a few extra crates for detailing.
The floors are removable with detailed interior floors in case you want to play inside this massive structure.
Palazzo Valteria is made from 3mm MDF and 1mm greyboard. It is a great piece of scenery to use on the tabletop for Carnevale and will work perfectly with other 28-32mm games.
Kit supplied unpainted and requires assembly. We advise using PVA glue for the best results. Any miniatures are for scale only and not included.
WIDTH
DEPTH
HEIGHT
Dimensions
20cm
23cm
24cm
Instructions
Download