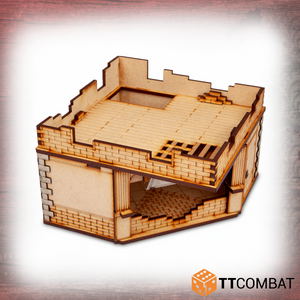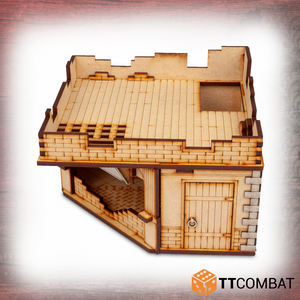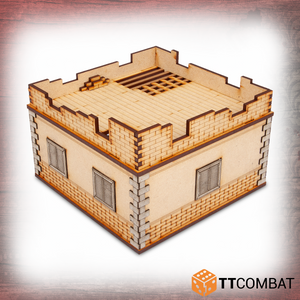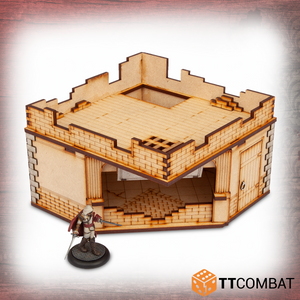 The Guild are good to those that pay their dues, but have no time or patience for those that flaunt the rules. Store owners run the risk of having their store burned to the ground if they can't or wont pay protection. Bad news for the owner but good news for any builders in the city as they get to charge a premium for any rebuild of stores. Though thieves and fighting can break out around these sites the profit that can be made in building is too much of a draw for some.
The Part-Built Corner Store comes with one 2-storey store with removable roof.
Made from 3mm MDF and 1mm greyboard, the Part-Built Corner Store is great scenery to use on the tabletop for Carnevale and other 28-32mm games.
Model supplied unpainted and requires assembly. We advise using PVA glue for the best results. Miniature not included and for scale only.
WIDTH
DEPTH
HEIGHT
Dimensions
13.6cm
13.6cm
9.5cm
Scale
28-32mm
Instructions
Download