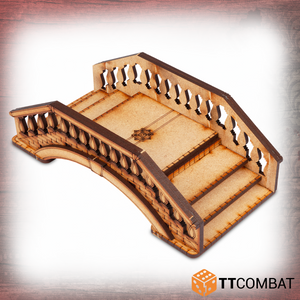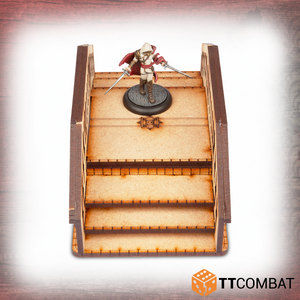 A sturdy bridge with which to cross the water. Let's be honest you wouldn't want to swim across.
The Pietra Bridge is made from 3mm MDF. It is a great piece of scenery to use on the tabletop for Carnevale and will work perfectly with other 28-32mm games.
Model supplied unpainted and requires assembly. We advise using PVA glue for the best results.
WIDTH
DEPTH
HEIGHT
Cross Building
8cm
17cm
6cm
Scale
28-32mm
Instructions
Download