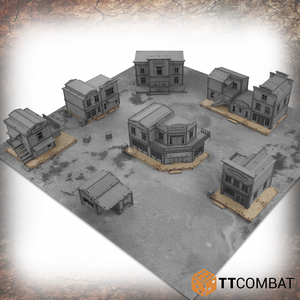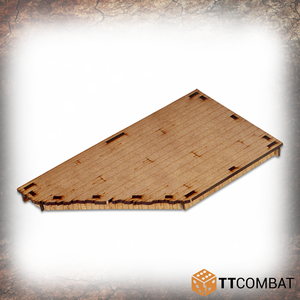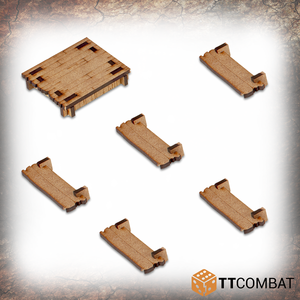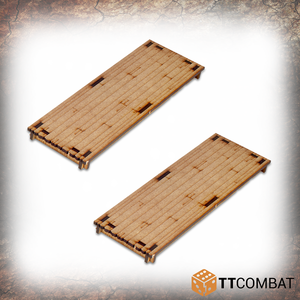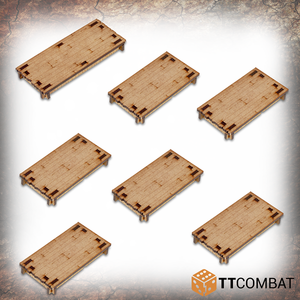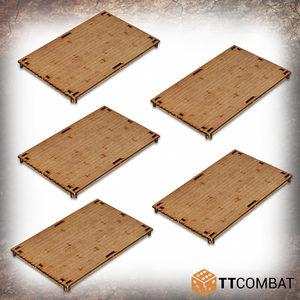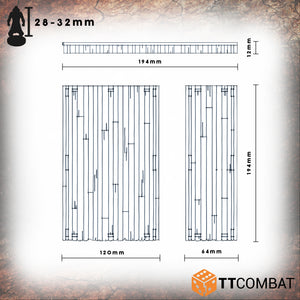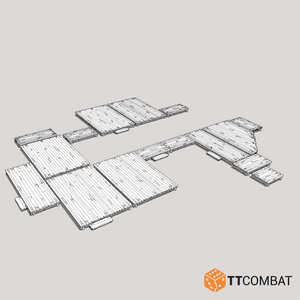 Those boots maybe for walking but if you walk where I just swept they'll be the last steps you'll ever take...
The Pitchstone Boardwalks are here to stop you walking down long dirt roads. Perfect for the Pitchstone range, they consist of 5x large platforms, 2x half platforms, 1x corner, 7x walkways and 5 x steps. 
The Pitchstone Boardwalks are made from 3mm MDF. It is a great scenery kit to use in Wild West skirmish games, and will work perfectly with 28-32mm games and miniatures.

Model supplied unpainted and requires assembly. We advise using PVA glue for the best results. Any miniatures are for scale only and not included.