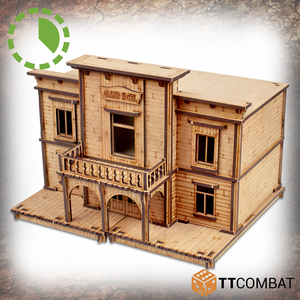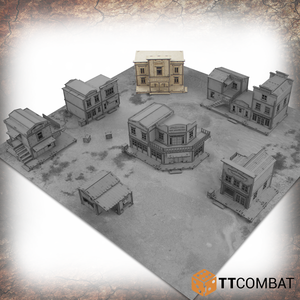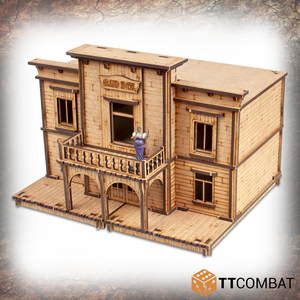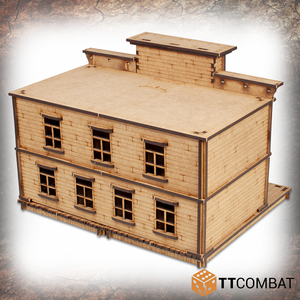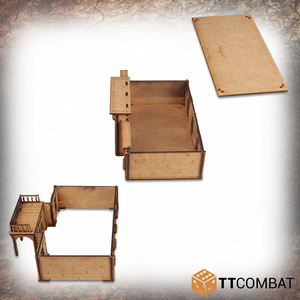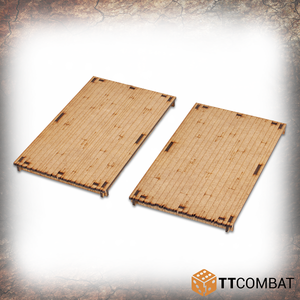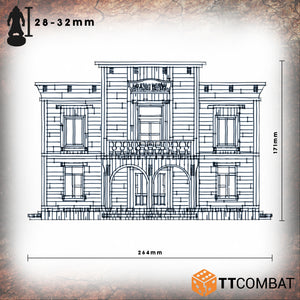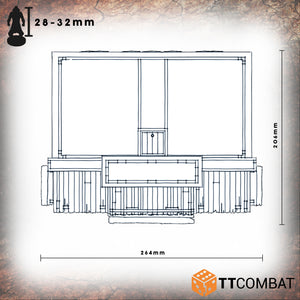 There exists no finer stage for a rootin' tootin'  gun shootin' shootout in the Wild West.

The Pitchstone Grand Hotel, for those who like the finer things in life, and a great looking game table. Designed with total playability in mind, it features a removable roof and floors for full interior access, giving ample options for skirmishes to break out. 

The Pitchstone Grand Hotel is made from 3mm MDF. It is a great scenery kit to use in Wild West skirmish games, and will work perfectly with 28-32mm games and miniatures.
Model supplied unpainted and requires assembly. We advise using PVA glue for the best results. Any miniatures are for scale only and not included.