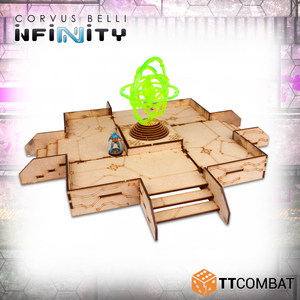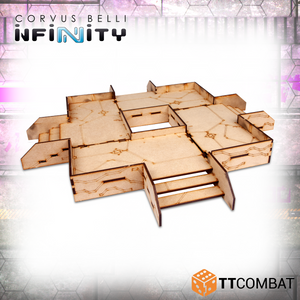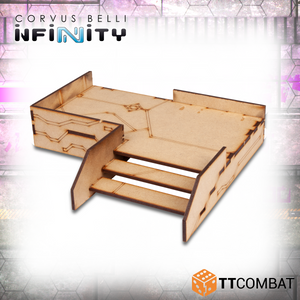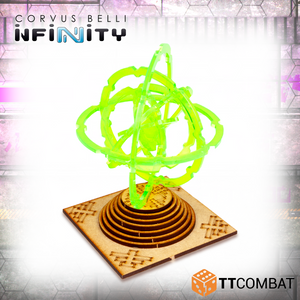 The Plaza Complex is the perfect centrepiece for your Infinity set up.
The Plaza Complex has surrounding walls to take cover behind and a futuristic sculpture in the centre.
The plaza base is made from four corner pieces and the centre statue sits on the top, this makes it easily store-able and also means its usable as four separate plinths to add extra cover to your infinity board. 
In partnership with Corvus Belli, the Plaza Complex is designed for Infinity.
The Plaza Complex is made from 3mm MDF, 1mm greyboard, and 3mm acrylic. It is a great piece of scenery to use on the tabletop for Infinity and will work perfectly with other 28-32mm games.
Kit supplied unpainted and requires assembly. We advise using PVA glue for the best results. Any miniatures are for scale only and not included.
WIDTH
DEPTH
HEIGHT
Dimensions
47cm
47cm
25mm (floor Height)
Instructions
Download