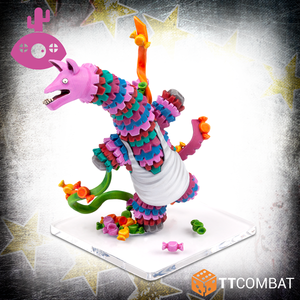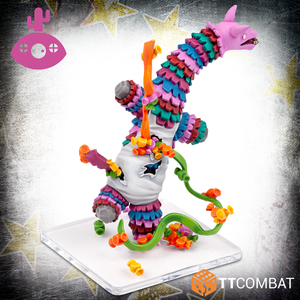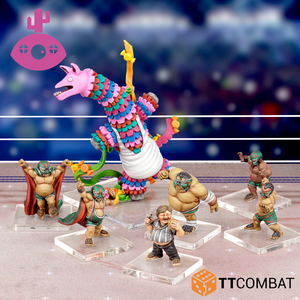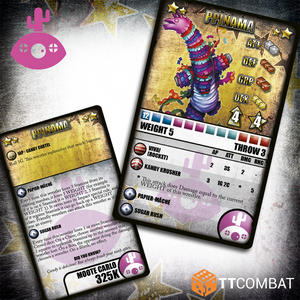 Is it a piñata? Is it a llama? It's both! Full of candy, and ready to share the wealth.
Have you ever played a miniatures game where you can control a llama piñata who barfs out candy when it gets punched? Is there a better way to sell this game to your friends than that??

Ppiñama is a super weird wrestler, we're not going to lie to you. Although a decent wrestler on its own, this big ball of papier-mâché is really best used as a support character. Ppiñama drops candy all over the place when hit, and on a Cheer your wrestlers can eat it to heal! Yum. It's also the heaviest wrestler in RUMBLESLAM at WEIGHT 5! Although every time you knock a bunch of candy out, it goes down a weight class. Get in quick and do some Kandy Krushers early, as their Damage is equal to Ppiñama's weight!
Contains 1 resin miniature, 1 character card, and 1 clear acrylic base. Acrylic bases will have coloured film on that needs removing before assembly.
Resin miniature supplied unpainted and unassembled. This kit will require cleaning and assembly, and could need some small holes filled.