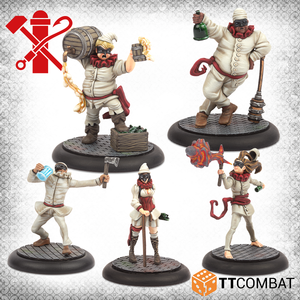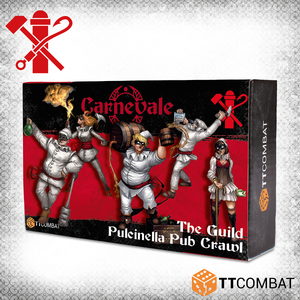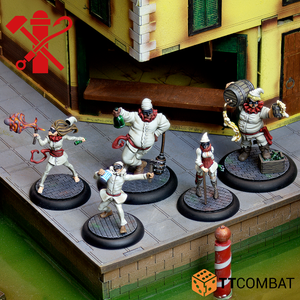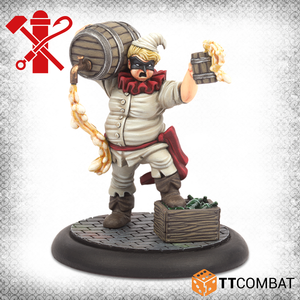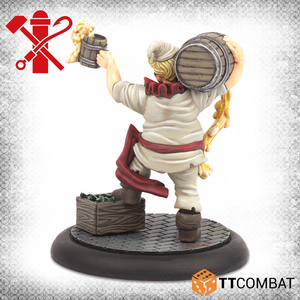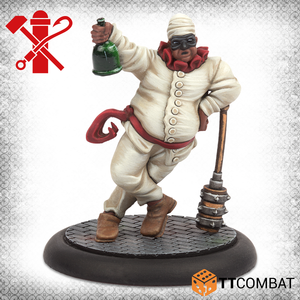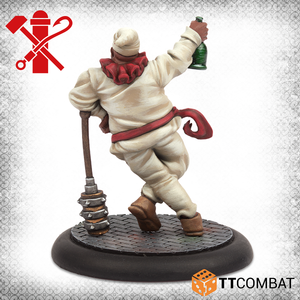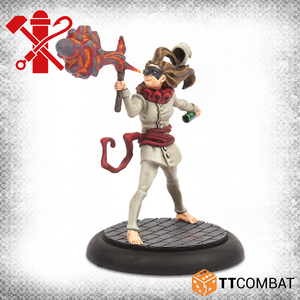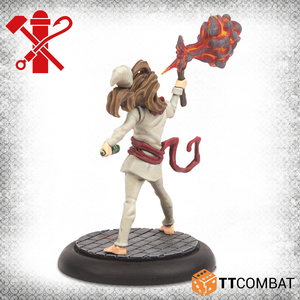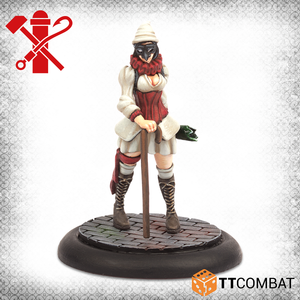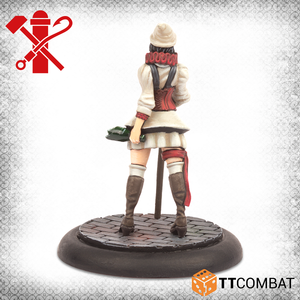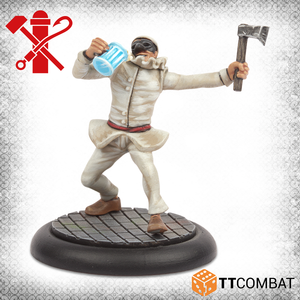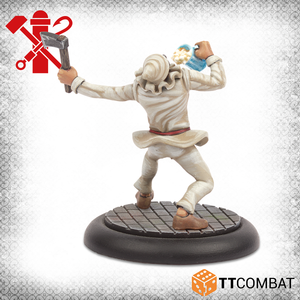 The Great and Noble Cult of the End of Days is a very selective organisation. If you don't like drinking and fighting, you probably won't get in. If you do like either of those things, welcome aboard! Grab your Pulcinella hat and raise a mug!
If you love Pulcinellas (and who doesn't?), this is the box for you! With two new Pulcinella Henchmen you can expand your mob, and add some special Heroes too. The Brute is big and hits very hard with his club, where as the Firebreather adds some powerful ranged attacks. You can even pair her with the Brewer for flaming bottles! The Brewer not only raises morale, but can also drown anyone beneath a steady flow of ale!
Contains 5 resin miniatures and 5 plastic bases. Cobblestone bases pictured not included.

Resin miniatures supplied unpainted and unassembled. This kit will require cleaning and assembly, and could need some small holes filled.