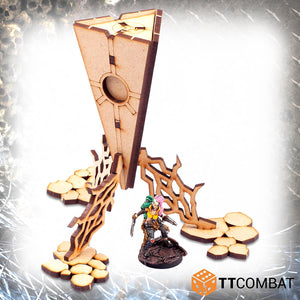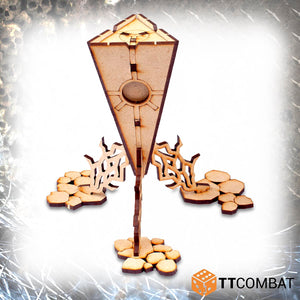 Scientists to this day are still trying to crack the code behind these, they're believed to generate power, but time will tell.
The Pylon Tetrad contains four Pylons and is a great addition to a table top with it providing fantastic line of sight blocking but also acting as brilliant objective markers for an object based game.
The Pylon Tetrad is made from 3mm MDF, is easy to put together and looks great on the tabletop. Great scenery to use with modern 28-35mm wargames or dioramas.
Model supplied unpainted and requires assembly. We advise using PVA glue for the best results. Any miniatures are for scale only and not included.
Dimensions:

WIDTH
DEPTH
HEIGHT


115mm
105mm
128mm
Instructions
Download