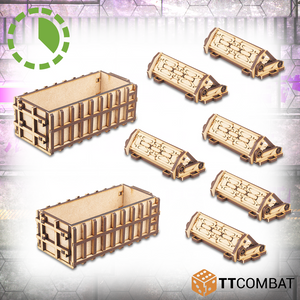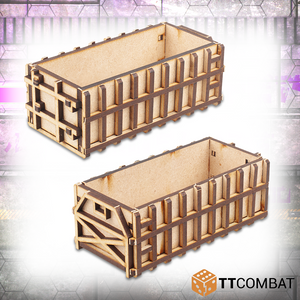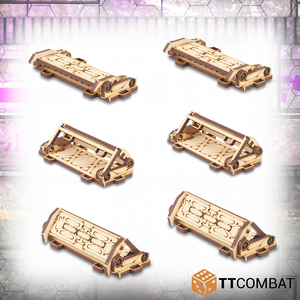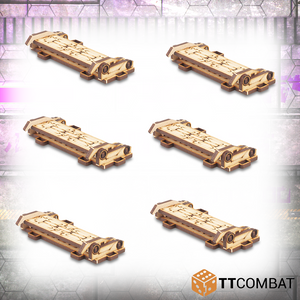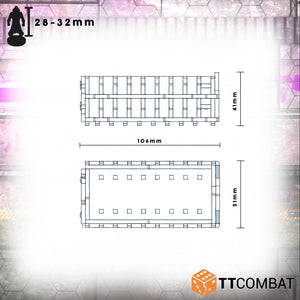 "This was not what I had in mind when we were doing the clean up... I thought we'd see action, not the aftermath."
When it is time to cleanup the "cleanup" the Quick Deployment Barriers and Refuse skips are ready for the situation at hand. Quickly contain an area or block off access to places no one should be going. 
Laser cut from 3mm MDF, the QDB's and Refuse kit is perfect scatter terrain for any tabletop game and will work great with 28-32mm games and miniatures.
Model supplied unpainted and requires assembly. We advise using PVA glue for the best results. Some kits may need filing for a perfect fit - always dry fit your models first for best results. Any miniatures are for scale only and are not included.