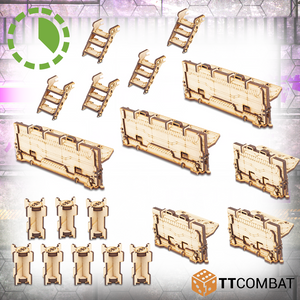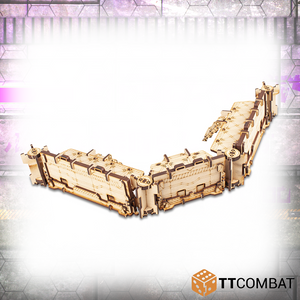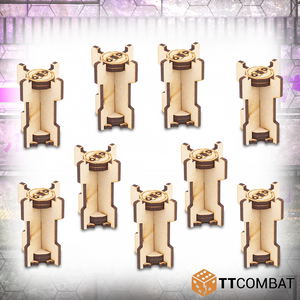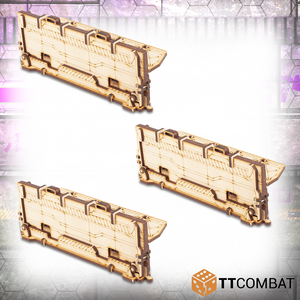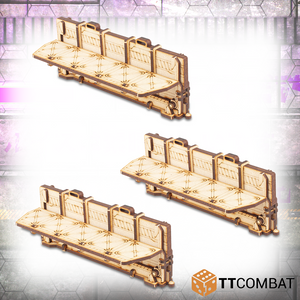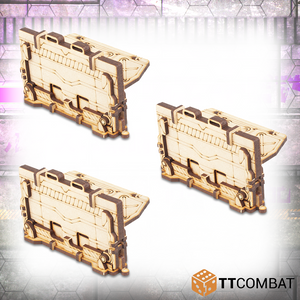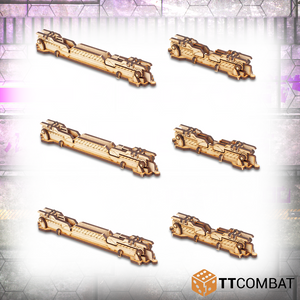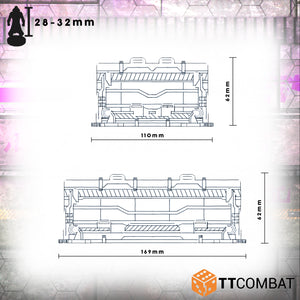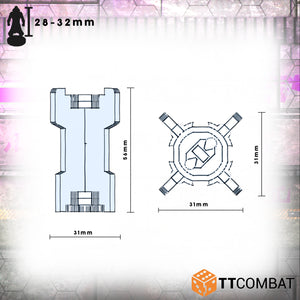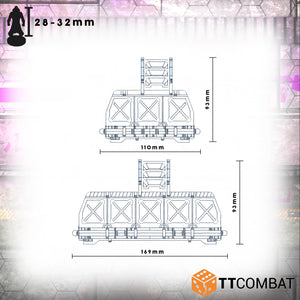 "Flippable buildings, changing fences... I feel like I'm living inside a damn transformer!"
Easy to construct but incredibly hard to destroy, lines of QDSC fences can snake through cities overnight. The fence bases can provide cover for the deploying forces even as they lay out the shape of the compound they'll be defending, and once the fence panels are slotted into place the walkways are quickly hauled into position so the troops can begin taking up positions on the walls.

Laser cut from 3mm MDF and highly detailed, the QDSC fence system is the most flexible fencing system available. 4-way connectors that can act as scatter terrain, fence bases with removable panels, removable walkways and stairs and optional razor wire supports allow a single set to shape the battlefield in a huge range of ways.

This set contains:
 - Long fence x 3 (bases + panels)
 - Short Fence x 3 (bases + panels)
 - Walkways + stairs for all panels
 - QDSC connector x 9


It is a great scenery kit to use in Sci-Fi skirmish games, will work perfectly with 28-32mm games and miniatures, and look great on any Sci-Fi inspired game board.

Model supplied unpainted and requires assembly. We advise using PVA glue for the best results. Some kits may need filing for a perfect fit - always dry fit your models first for best results. Any miniatures are for scale only and are not included.