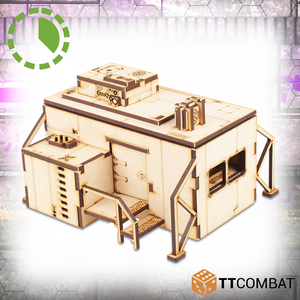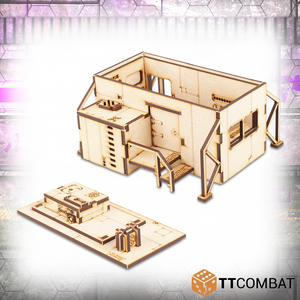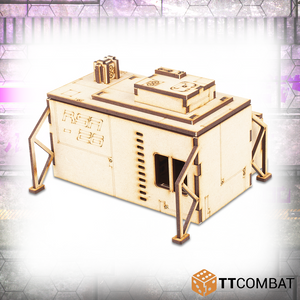 "Can somebody please get a hose... it happened again."
RUM Landers are a common sight in the background of news reports about wars, disaster zones, civil unrest, and zombie virus outbreaks.
With a built-in array of computers, sampling equipment, and network access, the RUM Alpha is the go-to product for military and civil units alike. The interior is fully sealed with an integral hose system to allow for easy cleaning when the inhabitants are smeared across the walls in another 'mysterious' incident.

Lasercut from 3mm MDF and highly detailed, it is a great scenery kit to use in Sci-Fi skirmish games, will work perfectly with 28-32mm games and miniatures, and look great on any Sci-Fi inspired game board.

Model supplied unpainted and requires assembly. We advise using PVA glue for the best results. Some kits may need filing for a perfect fit - always dry fit your models first for best results. Any miniatures are for scale only and are not included.