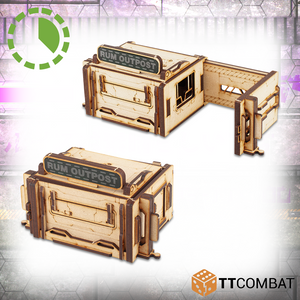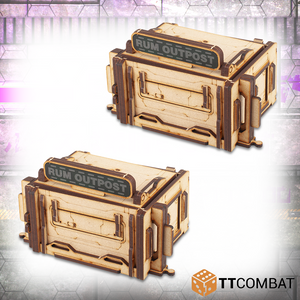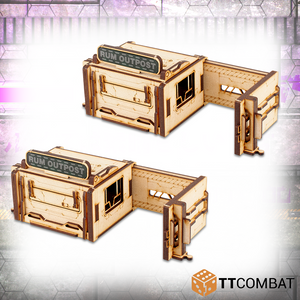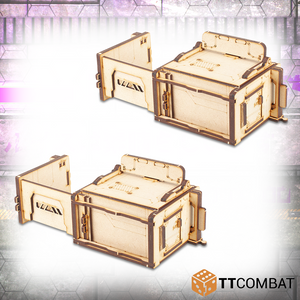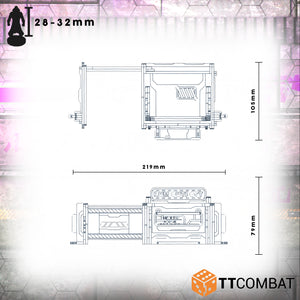 "Make sure you check under the vehicle, I've seen all the escape movies, no one is getting past ME!"
Heavily armoured yet easily collapsible for transportation, the QDSC Gatehouse is the essential way to make sure only the right people make it into the prison, walled community, or zombie pen.

Laser cut from 3mm MDF and featuring engraved acrylic detail parts, the Gatehouse is compatible with the QDSC connectors and features two modes of deployment; collapsed into a compact block for transit or opened into an armoured checkpoint with a sliding door and pop-up sign.

It is a great scenery kit to use in Sci-Fi skirmish games, will work perfectly with 28-32mm games and miniatures, and look great on any Sci-Fi inspired game board.

Model supplied unpainted and requires assembly. We advise using PVA glue for the best results. Some kits may need filing for a perfect fit - always dry fit your models first for best results. Any miniatures are for scale only and are not included.