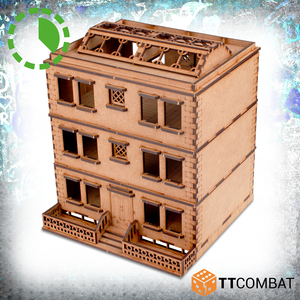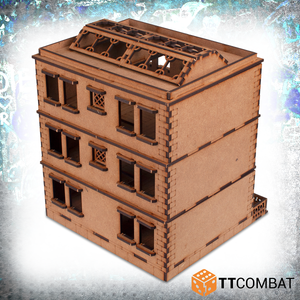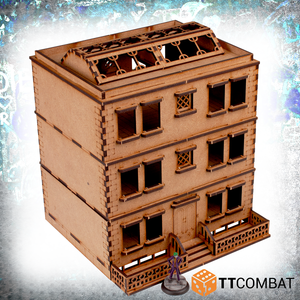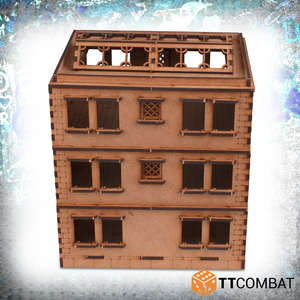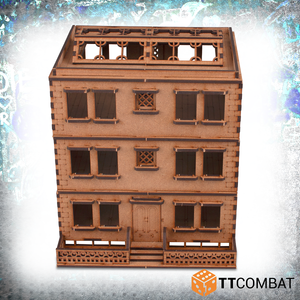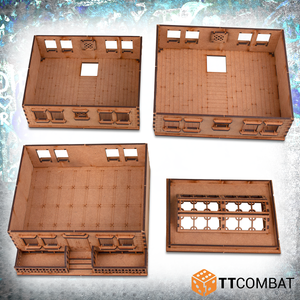 Quincy Penthouse Apartments
With a fantastic skylight you get loads of natural light in the mornings, when it isn't swarmed by pigeons .
This set contains a three storey, inner city apartment block.
A large footprint, with a detailed but playable roof and a removable floors, the entire interior is playable. The exterior details like the railings, windowsills and etching really complete this kit and would look great painted.
This kit is made from 3mm MDF, easy to put together and looks great on the tabletop. Great scenery to use with modern and post apocalypse 28-35mm wargames.
Model supplied unpainted and requires assembly. We advise using PVA glue for the best results. Any miniatures are for scale only and not included.
WIDTH
DEPTH
HEIGHT
Dimensions


190mm

186mm

224mm

Instructions
Download