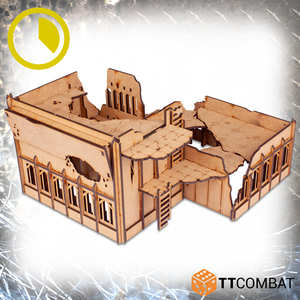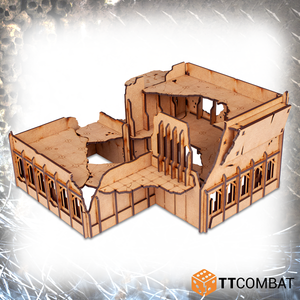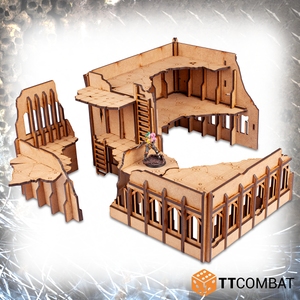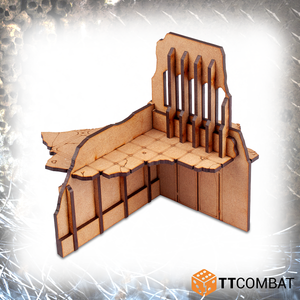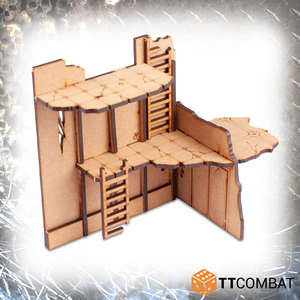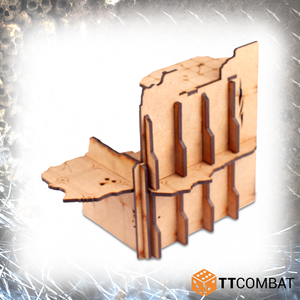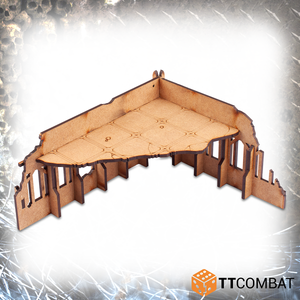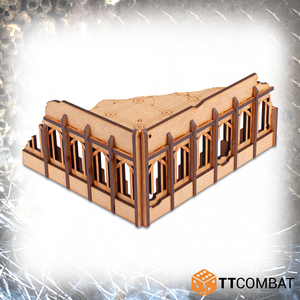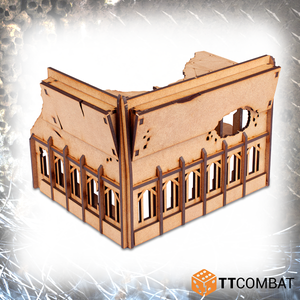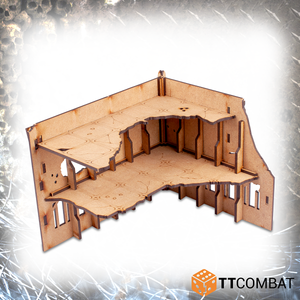 Aisle 1: canned rations and pasta. Aisle 2: frozen goods. Aisle 3: angry, hungry alien devourers from another world.

The Razed Mercantine was designed as a versatile set of corners that can be used alone, or as a single building. Each section is able to slot into place to make the full building with plenty of space inside for all manner of infantry.

As standalone sections each part has plenty verticality and wall space to secure your troops behind. One of the sections even has most of its sign remaining, letting you put your own stamp on what kind of merchant used to sell their wares here.

This kit is made from 3mm MDF and has been designed for 28-32mm gothic sci-fi games, though would work well in any gothic fantasy setting as well.
Model supplied unpainted and requires assembly. We advise using PVA glue for the best results. Any miniatures are for scale only and not included.


WIDTH
DEPTH
HEIGHT
Sign Section

160mm

190mm

140mm
Ladder Section
170mm
103mm
140mm
Windows Section

150mm
180mm
86mm
Door Section
150mm
150mm
140mm
Combined
270mm
270mm
140mm
Instructions
Download