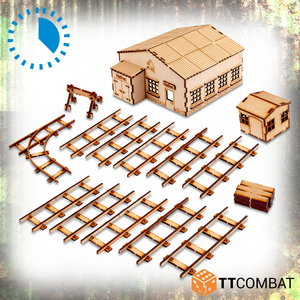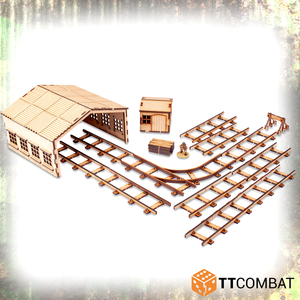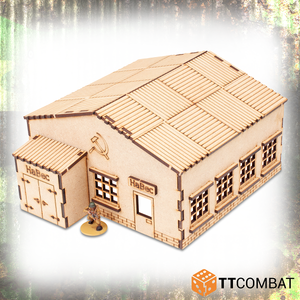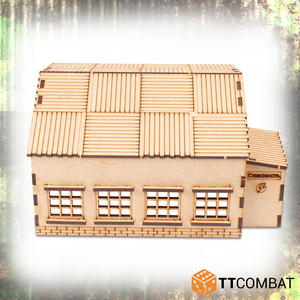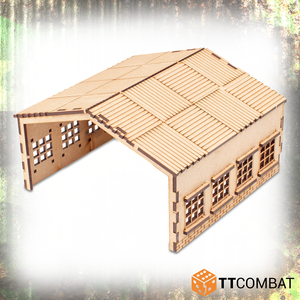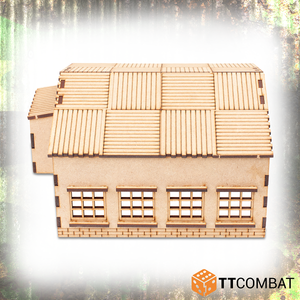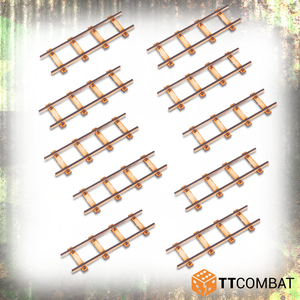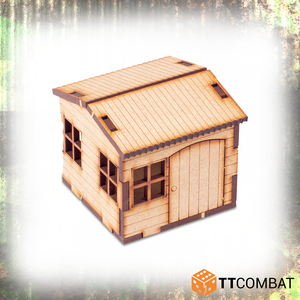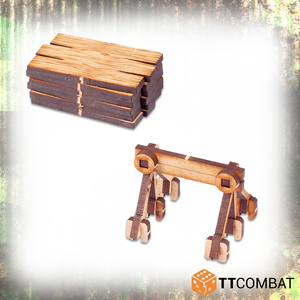 The tracks of the red star railway stretch for miles, leading our trains to the sheds they call home.
The Red Star Railway Line comes with enough pieces to stretch across a 4x4ft board with enough to spare to create a siding into the shed for your engines to park up in.
This is a 25mm kit ready for your historical games! The Train shed has a large playable interior and a back entrance to allow for greater playability.
This kit is made from 3mm MDF and has been designed for 25mm historical games. Perfect for a World War setting, it's also useful for modern or certain fantasy games too.

Model supplied unpainted and requires assembly. We advise using PVA glue for the best results. Any miniatures are for scale only and not included.


WIDTH
DEPTH
HEIGHT
Track

155mm

50mm

10mm

Hut

65mm
65mm
60mm
Shed
190mm
205mm
110mm
Instructions
Download