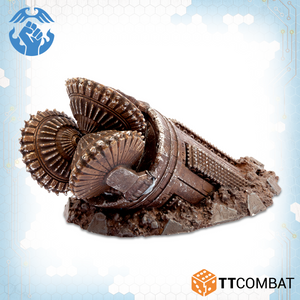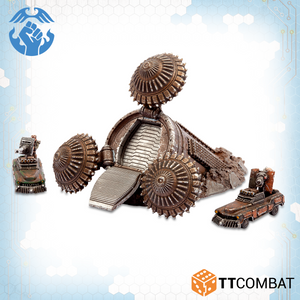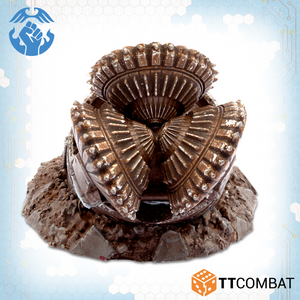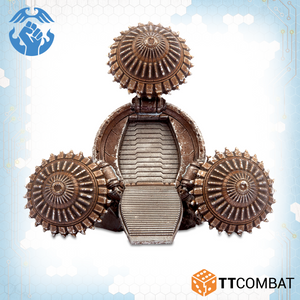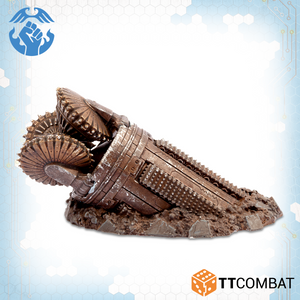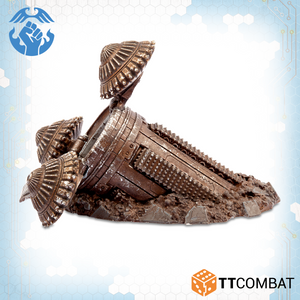 Most battlefields on the Cradle Worlds are urban in nature, often with an intricate maze of tunnels honeycombing the subterranean regions. Architectural planners of the Cradle World cities were determined to preserve some of the beauty of their planets by hiding distasteful industrial and service related industries beneath the surface. Such tunnels were cut by a wide range of efficient drilling machines, most of which were stored underground until needed. The Resistance have used these tunnels to travel and hide from the Scourge since the earliest days of the invasion. As a matter of course, they tended to collapse most surface access points in any region they were operating in to provide some measure of security against enemy patrols.
The Resistance utilise breaching drills for surprise assaults against scourge held positions. With the ability to transport light vehicles, such as Technicals and ATV's, the model 109 is capable of unloading incredible amounts of combatants right under the enemy.
Contains 1 multi-part 109 Splitting Drill that can be assembled with drills and door open or closed. 10mm in scale with a length of 31mm.
Resin miniatures supplied unpainted and unassembled. This kit will require cleaning and assembly, and could need some small holes filled.