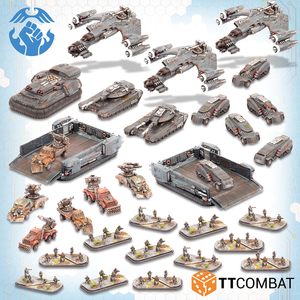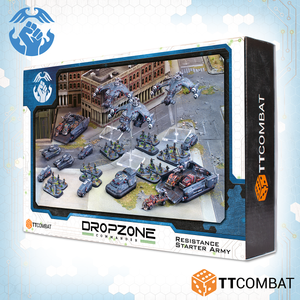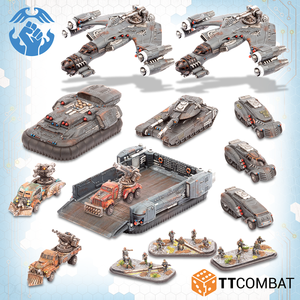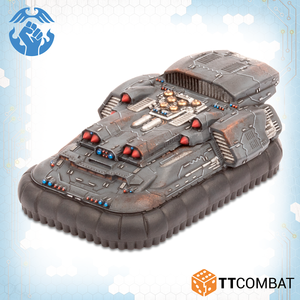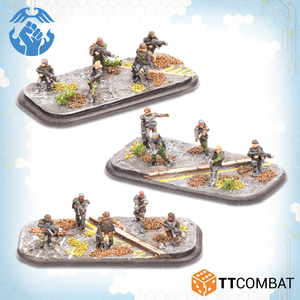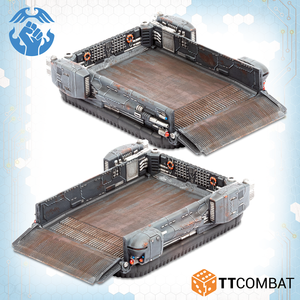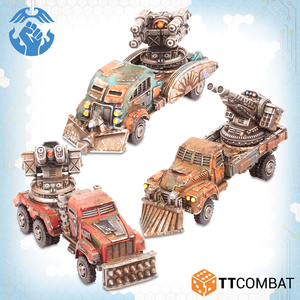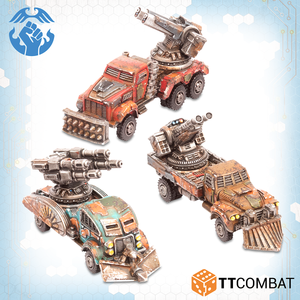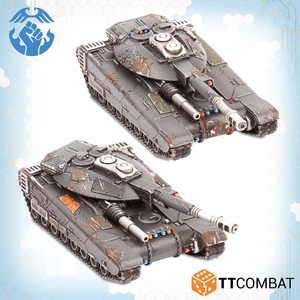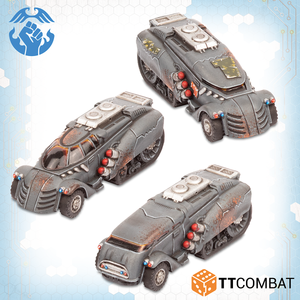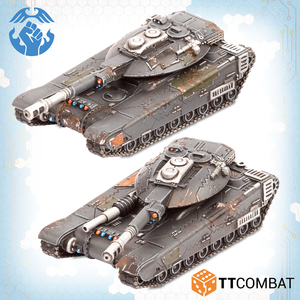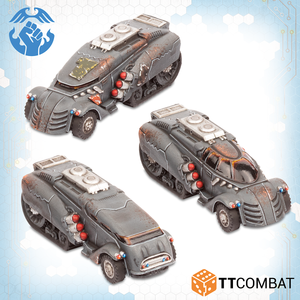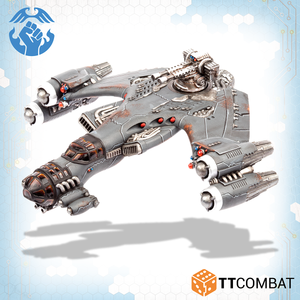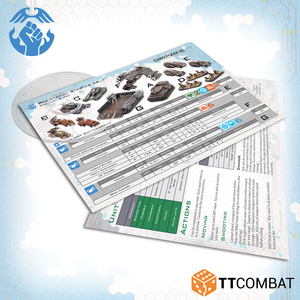 After humanity was almost annihilated they left Earth and the Cradle Worlds behind. But that wasn't all that they left. Survivors of the Scourge invasion, remnants of battles with Abandonists, and all those others that fell through the cracks were left for dead by the newly formed UCM.

Now, 160 years later, the survivors have banded together to form the Resistance, campaigning for freedom from alien invasion and from an overbearing government that deserted them. Taking to the battlefield in whatever vehicles they can cobble together, their time on occupied and deserted worlds has left the Resistance out-manned and out-gunned, but has bred some of the finest fighters in the galaxy.
This box contains a perfect small Resistance army. With 2 anti-tank Hannibals, 6 AA Gun Wagons, and 12 bases of Resistance Fighters in 6 Jackson Half Tracks, you have a solid core for an army. The army is transported in 2 Kraken Hovercraft and 3 Lifthawks for aerial support.
The army is led by a Commander in a Hydra Relay Hovercraft. This small vehicle can traverse most terrain, allowing your Commander to get across the battlefield to where you need them. Armed with a missile launcher, it can hold its own, allowing you to get stuck into the fight.
The miniatures in this set have been designed for ease of assembly, so have fewer pieces than their equivalent in separate kits. The Hydra, Lifthawks, and Krakens are all unique to this set, with separate packs offering the classic miniatures in more pieces.
This set includes:
Resin Armour & Infantry: The Resistance army is made from fine detailed resin. These multi-part kits allow you to get a varied looking army, with each
vehicle as a slightly different build. The Lifthawks and Kraken Hovercraft are fantastic miniatures, able to transport a wide variety of Resistance units.
Resin Command: The Hydra Relay Hovercraft provides Resistance players with an inexpensive Command choice, cast in fine detailed resin. This miniature comes in one piece, able to drive onto the battlefield on its own, not needing to rely on another transport to get to the enemy.
Resistance Fastplay Cards & Template: Designed to get you playing straight away, these cards contain rules for all the units in this box. There is also a quick reference card for the full rules, making gameplay easier. There is also a Dropzone Commander Blast template for any Area effect weapons you might want to use.
Contains 32 multi-part resin miniatures, 1 acrylic template, and fast play cards. Scenery and scenic bases not included. Instructions can be found here.
Miniatures supplied unpainted and unassembled. This kit will require cleaning and assembly, and could need some small holes filled.