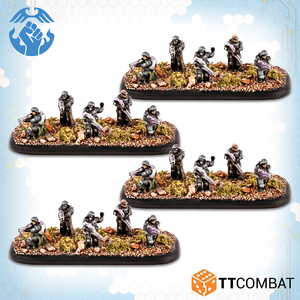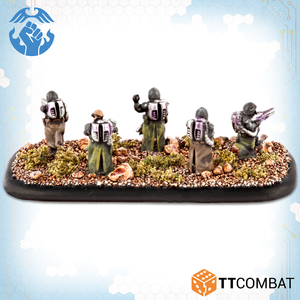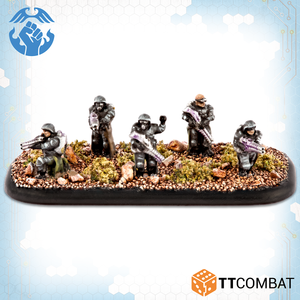 Even among the toughened fighters of the Resistance, there are battle hardened individuals who have survived the crucible of combat and beaten the odds time and time again. These elite warriors are provided with the best kit available regardless of expense.
Resistance Veterans are the elite of the elite. Regular Resistance Fighters are already a tough proposition for an opponent, but these Veterans are something else entirely. With optional free upgrades at the start of each game, your vets can either be Occupation Veterans (armed with Scourge Plasma Rifles), Marine Force Recon (Machine Pistols and 5+ Dodge), or Kalium Volunteers (literally will never back down). Choose wisely!
Contains 20 single-piece resin miniatures with 4 plastic bases to make 4 units.
Resin miniatures supplied unpainted and unassembled. This kit will require cleaning and assembly, and could need some small holes filled. Any miniatures or scenery are shown for scale only and not included.