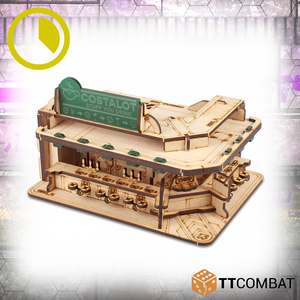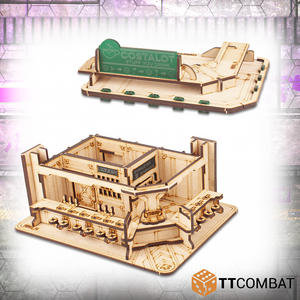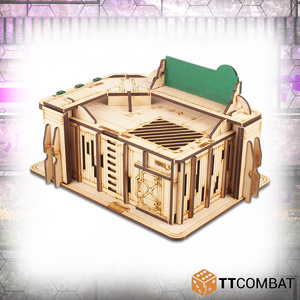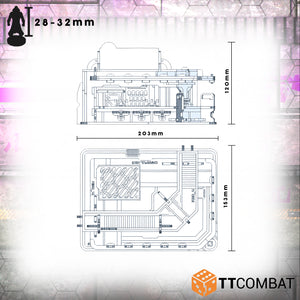 "I only work here, I don't decide the prices."
Your colony has grown pretty big now, the MULEs are full and you have got enough workers that shifts are down to just 16 hours per day. Good job, but now those labourers have got themselves some leisure time, they need more than just a Foodbooth order wolfed down on their way to the cryptocoin mines! So we present to you, COSTALOT! Stuff you drink. First in a line of quick stop pop ups.

One Costalot will get your day started right, 2 Costalots will keep you extra productive, 3 Costalots will leave you a gibbering mess twitching on the floor, 4 Costalots will end your day right. What that beverage contains.. Well the days are long, there is no judgement.
It is a great scenery kit to use in Sci-Fi skirmish games, will work perfectly with 28-32mm games and miniatures, and look great on any Sci-Fi inspired game board.

Model supplied unpainted and requires assembly. We advise using PVA glue for the best results. Some kits may need filing for a perfect fit - always dry fit your models first for best results. Any miniatures are for scale only and are not included.