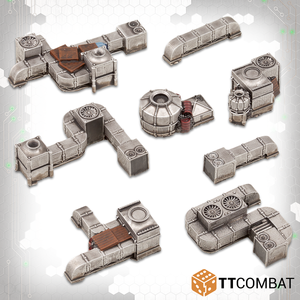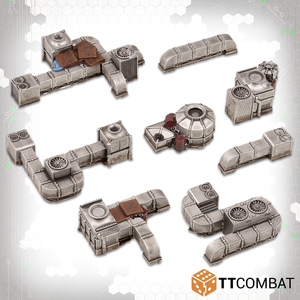 "This rooftop should give us better cover against any infantry down below. Damn lucky these vents were here or we'd be sitting ducks..."
The Rooftop Fittings set contains 8 fittings. Ideal for adding some scenery to any rooftop for your Dropzone Commander games and other 10mm wargames.
Contains 8 resin miniatures. This pack is designed for 10mm tabletop gaming.
Resin miniatures supplied unpainted and unassembled. This kit will require cleaning and assembly, and could need some small holes filled.
Suitable for Dropzone Commander and other 10mm wargames.