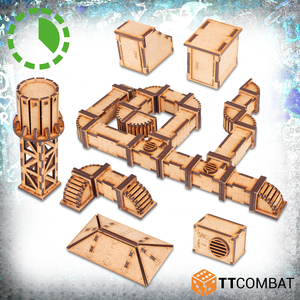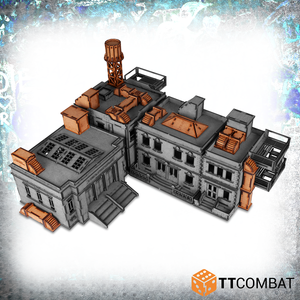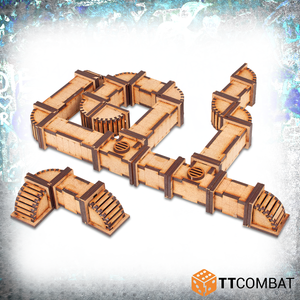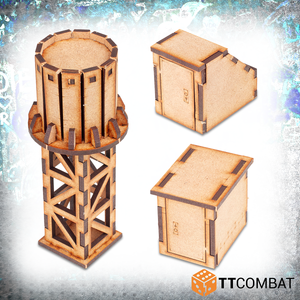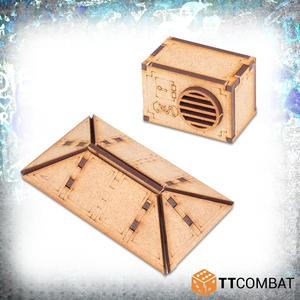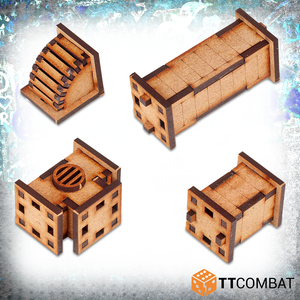 Who knew aircon was so easy to add to a building.
The perfect accessory set for residential apartments and other city scenic kits. 
Bring your City Streets table to life with these extra little details, including venting ducts, rooftop doorways, aircon units and more. 
 This kit is made from 3mm MDF, easy to put together and looks great on the tabletop. Great scenery to use with modern and post apocalypse 28-35mm wargames.
Model supplied unpainted and requires assembly. We advise using PVA glue for the best results. Any miniatures are for scale only and not included.