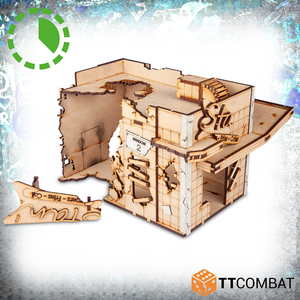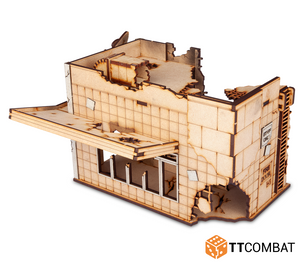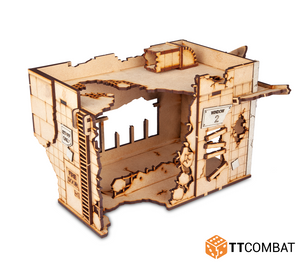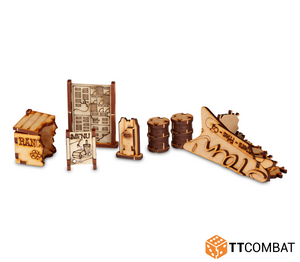 This Stan's Drive thru has been left abandoned for some time, the kitchen is silent and the fryers have gone cold, oddly enough the secret sauce isn't past its sell by date. This kit has an interior and ruined wall sections for easy access.
At approximately 15.5cm tall it's perfect for 28-32mm scale gaming, whether fighting in a modern day setting or in a post-apocalyptic future. Made from 3mm MDF, it's easy to put together and look greats on the tabletop.
Model supplied unpainted and requires assembly. We advise using PVA glue for the best results.
WIDTH
DEPTH
HEIGHT
Dimensions
23cm
21.5cm
15.5cm
Instructions
Download