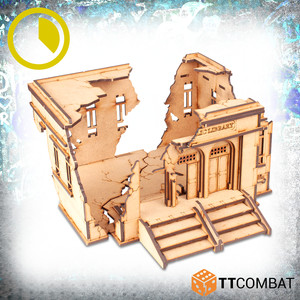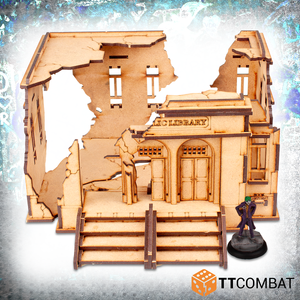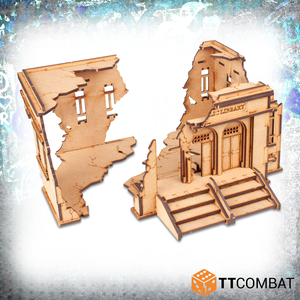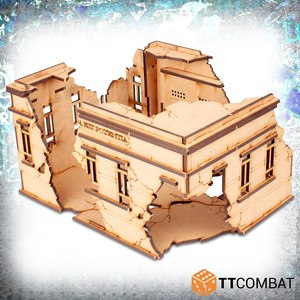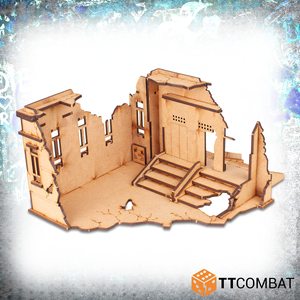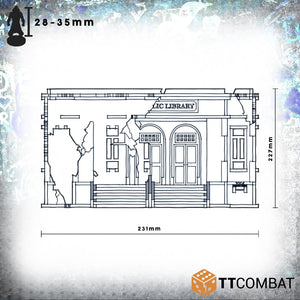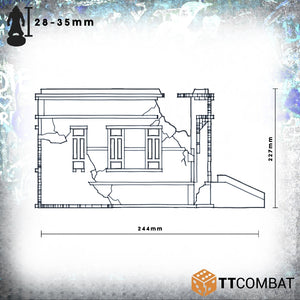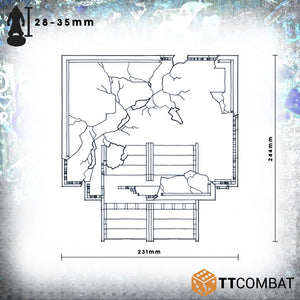 No books were harmed in the making of this building
The Ruined Gothica Library features two main profiles which come together to make one complete building but also work flawlessly as a split up building, acting as two corner ruins. The Ruined Gothica Library also features plenty of line of sight blocking and a playable roof surface allowing for a nice vantage point.
 This kit is made from 3mm MDF, easy to put together and looks great on the tabletop. Great scenery to use with modern and post apocalypse 28-35mm wargames.
Model supplied unpainted and requires assembly. We advise using PVA glue for the best results. Any miniatures are for scale only and not included.
WIDTH
DEPTH
HEIGHT
Dimensions

231mm




244mm

327mm

Instructions
Download