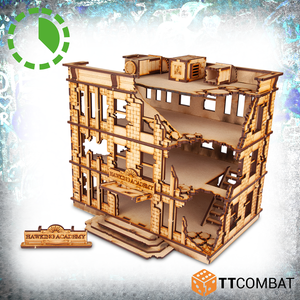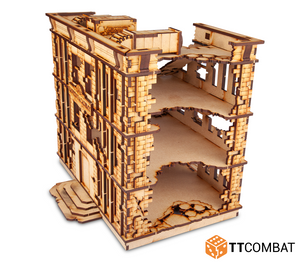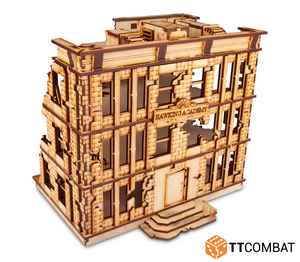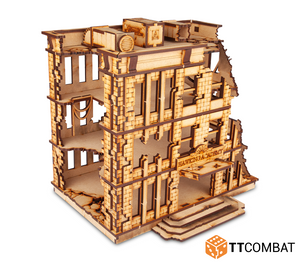 After the school's particle reactor became unstable and destroyed some load bearing walls, the chess club was allowed to finish their tournament before all the students had to be evacuated. The school now sits in disrepair and the polo ground is shamefully overgrown.
This kit has a removable roof section for easy access and at approximately 21.5cm tall it's perfect for 28-32mm scale gaming, whether fighting in a modern day setting or in a post-apocalyptic future. Made from 3mm MDF, it's easy to put together and look greats on the tabletop.
Model supplied unpainted and requires assembly. We advise using PVA glue for the best results.
WIDTH
DEPTH
HEIGHT
Dimensions
24cm
15cm
21.5cm
Instructions
Download