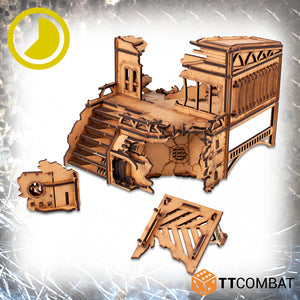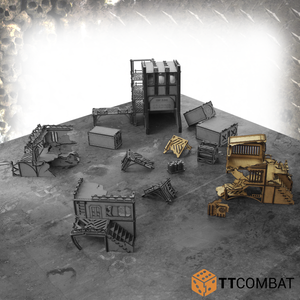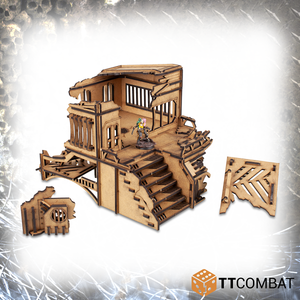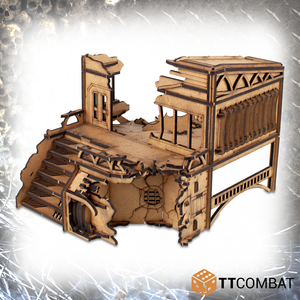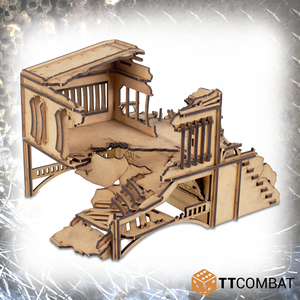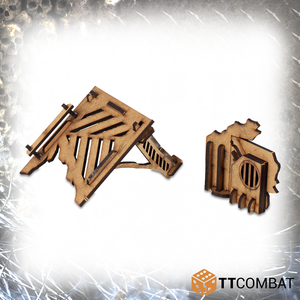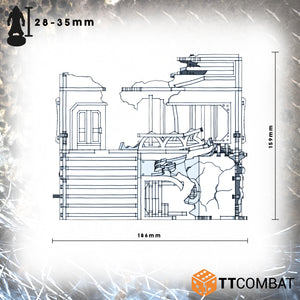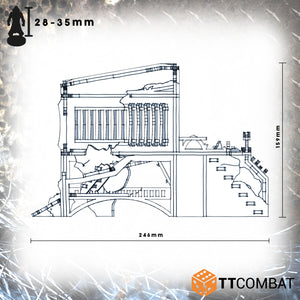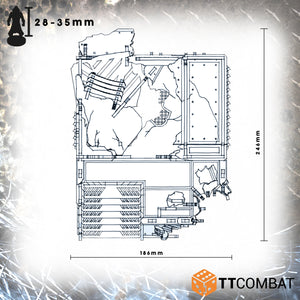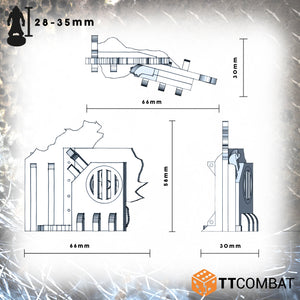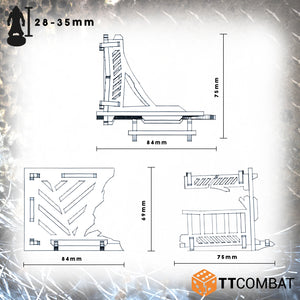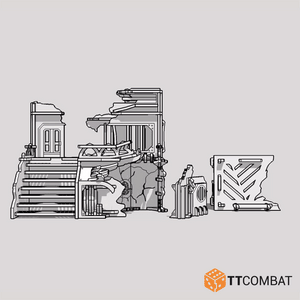 Ruined Inspection & Clearance
"Can anyone hear that whistling noise? Its getting louder"
The Ruined Inspection & Clearance, let this be a lesson in maintaining equipment! It has been left in a state of disrepair, perfect for hiding in cover, but be sure to watch your back with those dual access points. Oh and watch your step, who knows who or what, is lurking underneath.

The Ruined Distro Hub is made from 3mm MDF. It is a great scenery kit to use in Sci-Fi skirmish games, and will work perfectly with 28-32mm games and miniatures.

Model supplied unpainted and requires assembly. We advise using PVA glue for the best results. Any miniatures are for scale only and not included.