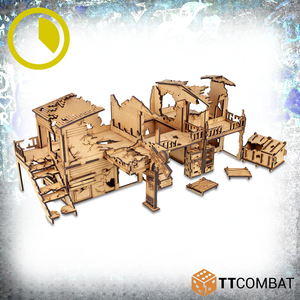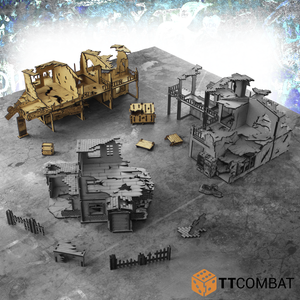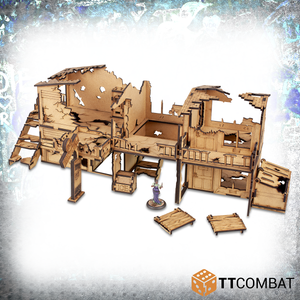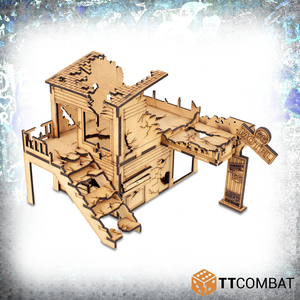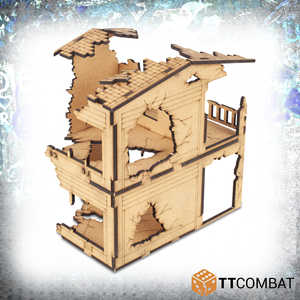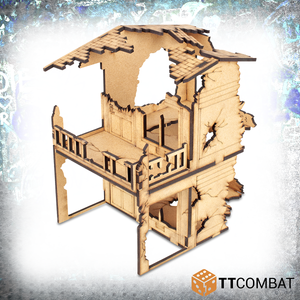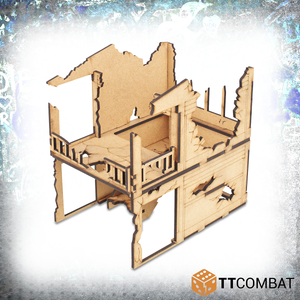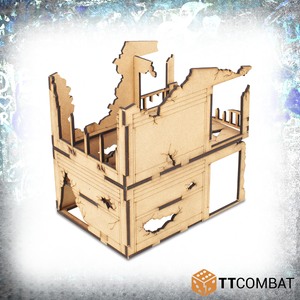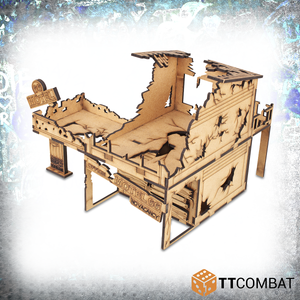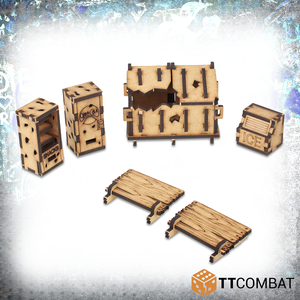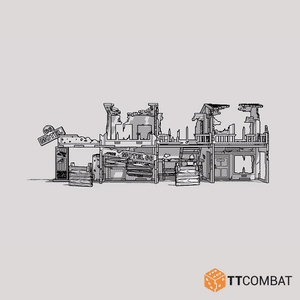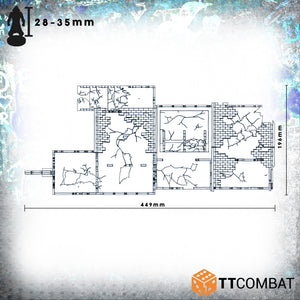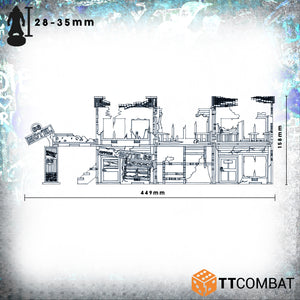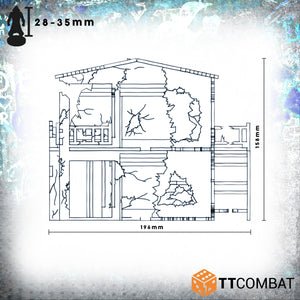 This hotel may be torn to shreds but a better hideout, you will not find!
The Ruined Motel is a truly unique set of ruins. With adjoining rooms and human sized holes in the walls, moving in these ruins is truly dynamic. A swift escape or a place to hold tight, these ruins will block prying eyes while allowing the occupant to attack swiftly and with deadly force.
This kit is made from 3mm MDF, easy to put together and looks great on the tabletop. It is designed to be splittable, allowing you to make the absolute most of your new kit. Great scenery to use with modern and post apocalypse 28-35mm wargames.
Model supplied unpainted and requires assembly. We advise using PVA glue for the best results. Any miniatures are for scale only and not included.