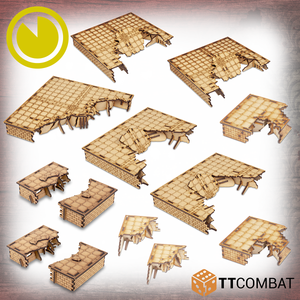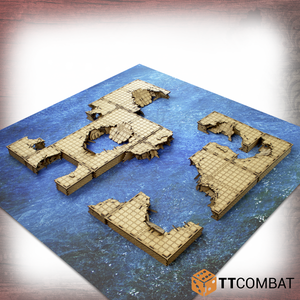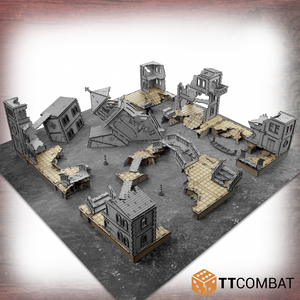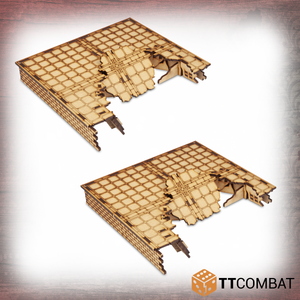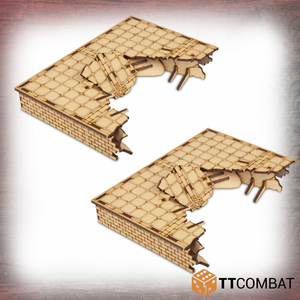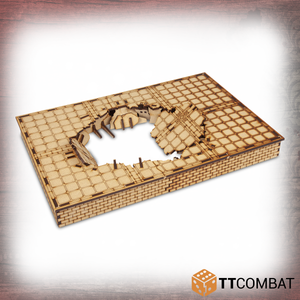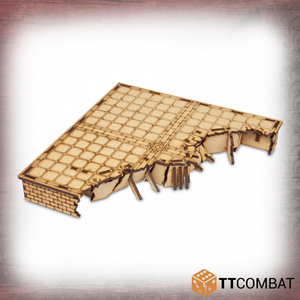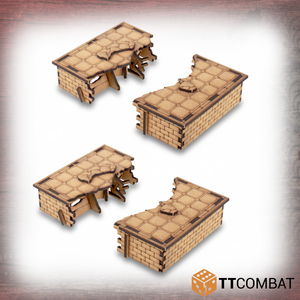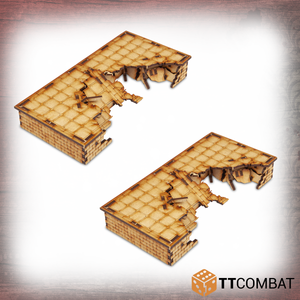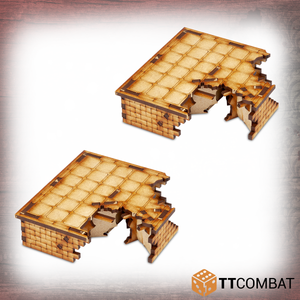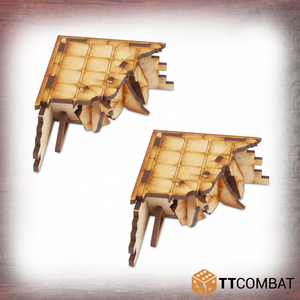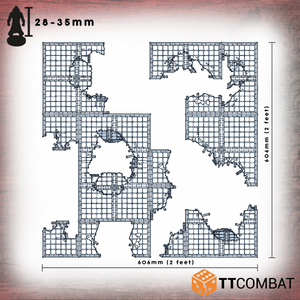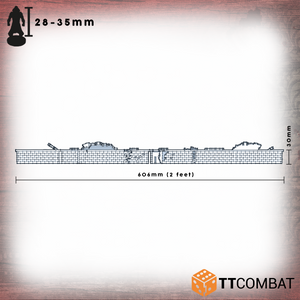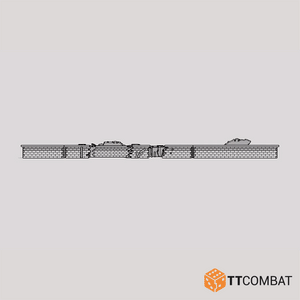 San Canciano Block Streets
"Well these streets have definitely seen better days."
This kit contains enough street sections to make a 2'x2' board (with space for canals). We based the street sections on the cardboard tiles found in the Carnevale 2-Player Box, which makes this a great upgrade to those tiles.
This set contains:
2 plaza Ruined Street sections. (The Plaza section can be opened up into two pieces, allowing you to fill out your board really easily and quickly.)

1 Large Ruined Street section


2 Small Ruined Streets

2 Ruined single street tiles (These can be connected together to form one compact street tile or separated to fill out the board.
The San Canciano Block Streets are made from 3mm MDF. They are great pieces of scenery to use for Carnevale and will work perfectly with other 28-32mm games.
Kit supplied unpainted and requires assembly. We advise using PVA glue for the best results. Any miniatures are for scale only and not included.