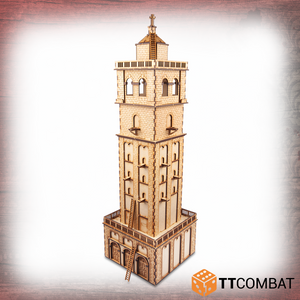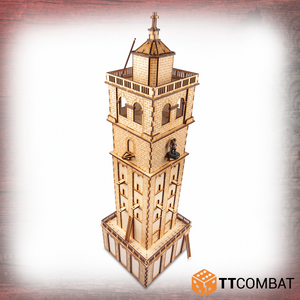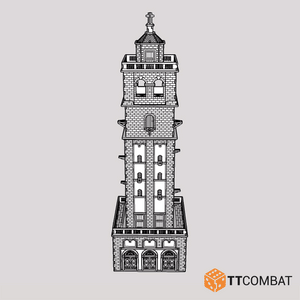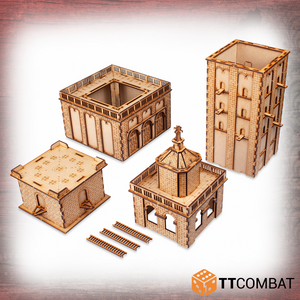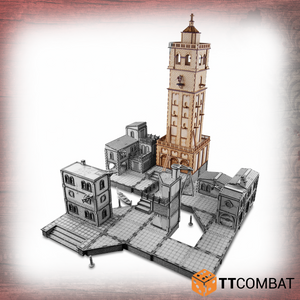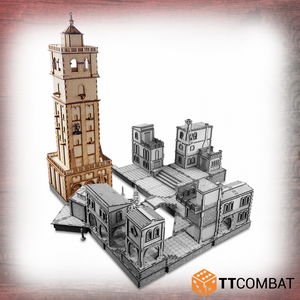 Nestled in southern Cannaregio, the San Geremia Tower is a massive edifice, looking out over the whole of Venice. It sits next to the Grand Canal, so is no stranger to flooding and strange sea creatures bustling around underneath.
What can we say about the San Geremia Tower that pictures don't say? It's massive!
At 70cm tall, it's one of the biggest kits we've ever made, and the tallest Streets of Venice building in the entire range. With multiple playable surfaces, it was designed for gaming, as well as looking pretty impressive!
With balconies, wooden sills, and plenty of ladders, there are loads of places for your characters to rest on their ascent (or descent - jumping off is not advised), meaning the entire thing is not just a great centrepiece, but a fully playable gaming piece too.
The Tower is designed to be as easy to assemble and store as possible, coming apart into several different pieces so you don't have to have a massive container to store it between games. Although - let's be honest - if you're going to build and paint something as ludicrously big and awesome as this, you're going to want it on display!
This kit is made from 3mm MDF and has been designed for Carnevale, using multiple balconies and vantage points to climb and jump, with big enough footholds that miniatures will not fall off when climbing to the top of the Venetian skyline. It is a great piece of scenery to use with other 28-32mm games.
Model supplied unpainted and requires assembly. We advise using PVA glue for the best results. Any miniatures are for scale only and not included.
WIDTH
DEPTH
HEIGHT
Dimensions

200mm

200mm

700mm

Instructions
Download