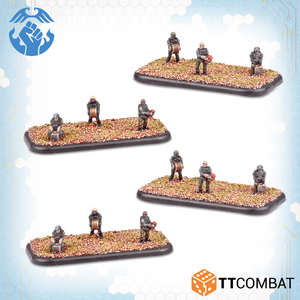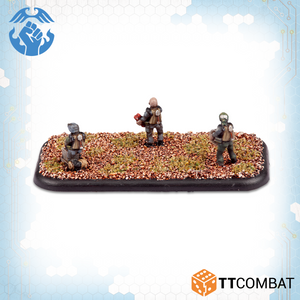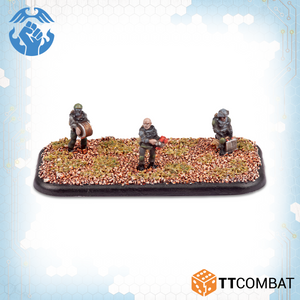 Lacing roadways with traps, blocking off avenues of escape and toppling enemy occupied buildings are just some of the weapons in the Sappers' arsenal. Charges are detonated at opportune moments, sending enemy units down into crushing rock tunnels or excavated pits below.
An extremely versatile - if a little weird - unit, Sappers have multiple purposes in-game. Trigger Demo IEDs can bring down a scenery piece in a couple of blasts, or wreck heavy armour if needed. Sappers can also lace a Garrison they enter with Cluster IEDs, causing massive damage to any enemy unit foolish enough to enter. Although they may bring it down on themselves by mistake!

Contains 12 single-piece resin miniatures with 4 plastic bases to make 4 units.
Resin miniatures supplied unpainted and unassembled. This kit will require cleaning and assembly, and could need some small holes filled. Any miniatures or scenery are shown for scale only and not included.