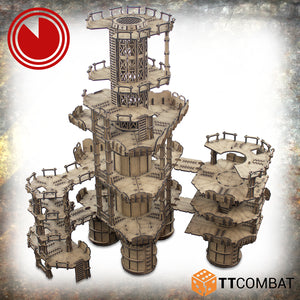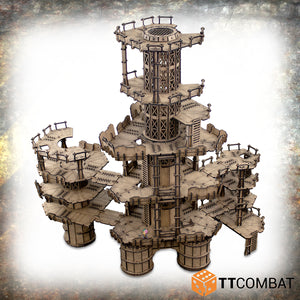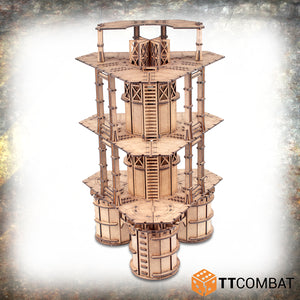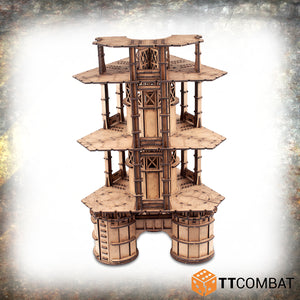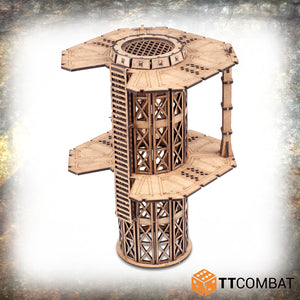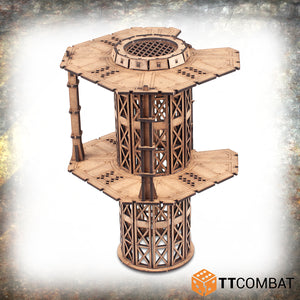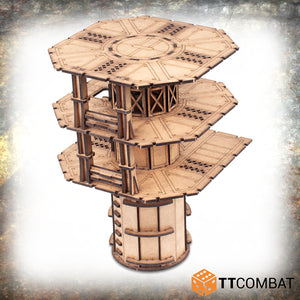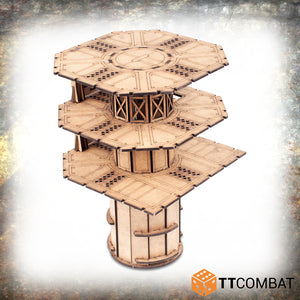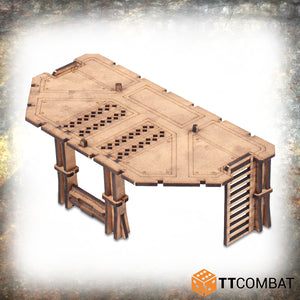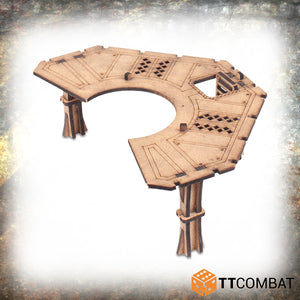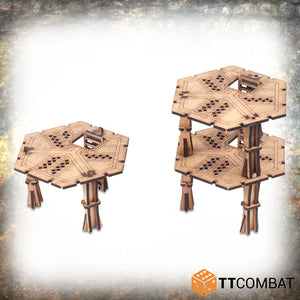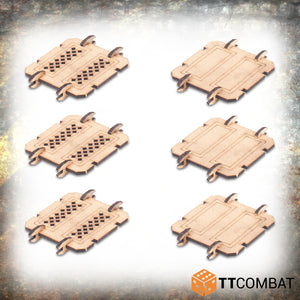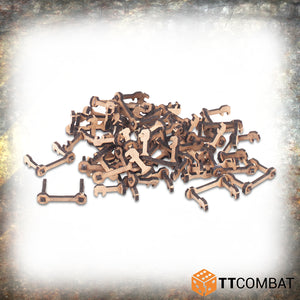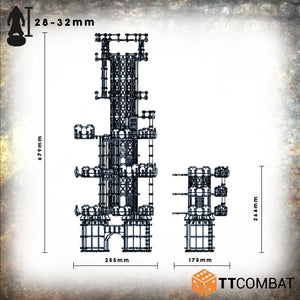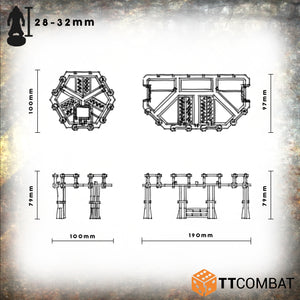 "I hope you aren't scared of heights because I can't even see the top"
The Sector 2 - Cloud Buster, a gargantuan kit that is not only a table centre piece, it's a table filler! Featuring walkways, stackable platforms and removeable barricades, you can go tall or spread far and wide with the Cloud Buster. The layout is modular, allowing for variations each time you play and is compatible with other sector 2 kits so you can create the tower raid you've always dreamt of!
This set contains:

3x Stackable Hexagonal platforms
1x Half platform
1x 3/4 platform
1x Mammoth tower
1x 3 Storey Platform
6x walkways
2x end lookout barricades

4x large barricades
17x medium barricades
13x small barricades
45x railings
All Industrial Hive kits are designed to work together, utilising an innovate clip system to enable every piece to attach to another. Using the in-built modularity you can attach stairs to walkways to platforms to offices to pipes to silos to walls all in a continuous mass of metal (well, MDF) to make your games in the sprawling Industrial Hive more fun than ever.

Model supplied unpainted and requires assembly. We advise using PVA glue for the best results. Any miniatures are for scale only and not included.